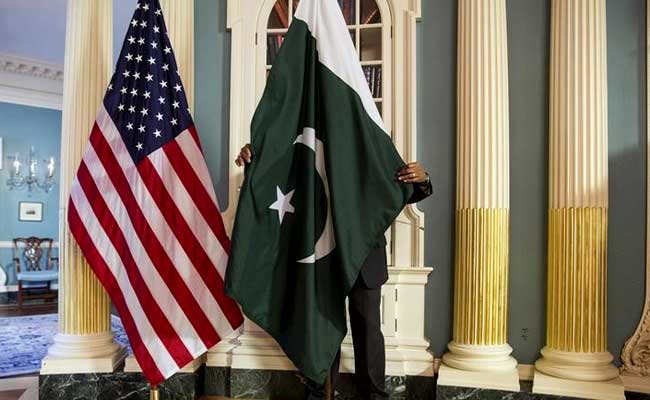 Washington:
The US has told the new government in Pakistan that the nature and quality of their bilateral relationship would depend on actions taken by Islamabad against terrorist groups operating from its soil, a senior Trump administration official said Monday.
The US and others have long complained that Pakistan provides a safe haven to militant networks, allowing them to carry out cross-border attacks in Afghanistan - something that Islamabad denies.
President Donald Trump has previously accused Pakistan of deceiving the US while receiving billions of dollars.
In January, the US government announced it was cutting almost all security aid to the country.
"The nature and quality of our bilateral relationship is obviously going to be a function of whether we saw Pakistan take meaningful steps to hold support for the terrorist proxies that operate on its soil," Alice Wells, the Principal Deputy Assistant Secretary of State for South and Central Asia told reporters during a conference call.
This was the message delivered by the Secretary of State Mike Pompeo to the new leadership of Pakistan during his recent visit to Islamabad, she said.
"It was an opportunity for the Secretary to meet with a new civilian leadership early in his tenure to describe the aspirations we have for the bilateral relationship that we would like to be able to work with Pakistan to establish stability and a political settlement in Afghanistan," Alice Wells said as she briefed about Mr Pompeo's September 5 visit to Pakistan.
"It was a very consistent message that Pompeo delivered," she said.
The message conveyed America's desire to work with Pakistan productively and constructively and the decisive and sustained steps that US believes are necessary to provide the appropriate incentive to convince the Taliban to go to the negotiating table, she said.
"I think the Secretary Pompeo appreciated the constructive conversations that he had in Islamabad. But the emphasis is on seeing actions that are understandable and measurable by the US and all of the other 40 countries involved in resolute support mission," Ms Wells said.
Responding to a question, Ms Wells said in general the US supports a dialogue between India and Pakistan that can reduce tensions.
"We understand and have had frequent conversations with our Indian partners on the expectations that there would be a demonstrable reduction in cross border terrorism or infiltration that will help create the confidence for a dialogue to take place," she said.
The US, she said, welcomes the positive messages that were exchanged between Pakistan Prime Minister Imran Khan and Indian Prime Minister Narendra Modi and "how the two governments can build on what is already existing structures, whether it's the national security advisor dialogue or the DGMO channel or the people-to-people ties that have been sustained through the bus service."
"If conditions can be created for a productive bilateral conversation, obviously we would be very supportive," Ms Wells said.