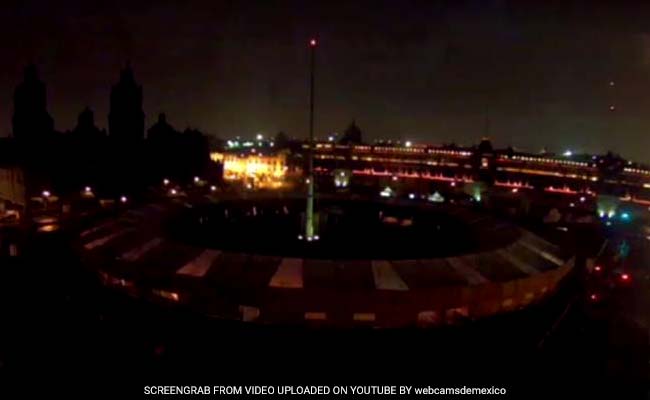 Highlights
People of Puebla de Zaragoza saw what was 'most likely a meteor'
Bright light, thunderous noise triggered worries of a volcano erupting
No eruption at Popocatepetl volcano, no signs of earthquake: Officials
Puebla, Mexico:
Residents in a Mexican city woke in fright before dawn on Saturday to bright light in the sky and then a thunderous noise, fearing a nearby volcano had suddenly erupted.
But officials said Popocatepetl volcano had not stirred and no earthquake had registered.
Instead, the phenomena witnessed by the inhabitants of Puebla de Zaragoza, a city of three million people 50 kilometers (30 miles) from Mexico City, was "most likely a meteor," the local Astronomic Society tweeted.
The rock from space probably burned up in the atmosphere and no impact was detected, it explained.
"It was horrible, we thought it was the volcano, but it wasn't," said one resident, Emma Chavez.
"There was a light that shone for a couple of seconds like it was daytime and then there was tremendous thunder."
Another resident, Alvaro Morales, said: "It was really strong. Windows were shaking. We thought it was an earthquake, but it wasn't. There was a sound like an explosion. We were truly terrified."
Watch The Video: