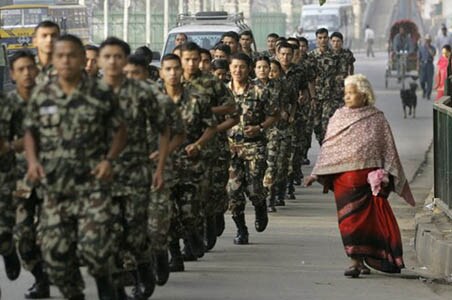 Kathmandu:
A top leader of a Terai-based Madhesi party, which holds the key to the formation of a government in Nepal, on Friday stepped up pressure on political parties for greater political autonomy for the people living in the plains bordering India.
Nepal's Foreign Minister in the caretaker government, Upendra Yadav, who is also president of the Madhesi People's Rights Forum which is the fourth largest party with 53 seats in the 601-strong Constituent Assembly, said his party will only support a government if they expressed written commitment to implement the eight-point agreement reached between the Joint Madhesi Democratic Front and the government last year.
Nepal's Terai lowlands are home to about half of the country's 27 million people, and the residents of the region, known as Madhesis, have long complained of discrimination by the Himalayan nation's hill communities.
The pro-Terai parties argue that people in the Madhesi-dominated southern Terai region have long been treated as second-class citizens in Nepal, where hill-origin elites dominate politics, the security forces and business.
The eight-point agreement includes declaring the Terai plains an autonomous region and greater representation for the Madhesi community in the state structure, including the army and the police proportionate to their population.