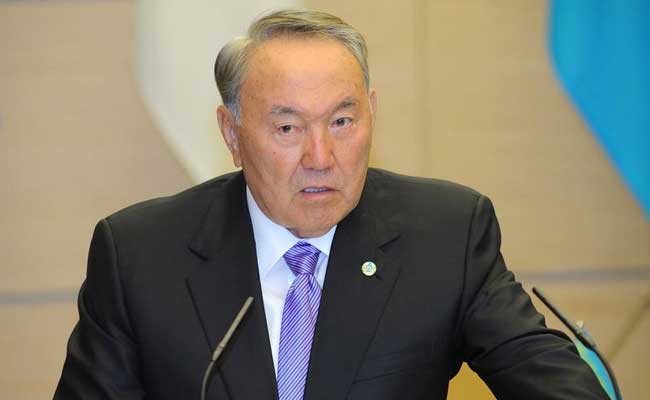 ASTANA:
The president of Kazakhstan on Friday declined a proposal by his parliament to rename the capital city after him, crimping the growing personality cult around the man who has run the Central Asian nation since 1989.
In an interview with Russia-24 TV, a clip of which was posted online by the president's office, Nursultan Nazarbayev said there was no need to change the name of Astana.
The decision means the veteran leader has stopped just short of matching a personality cult benchmark set by the late leader of neighbouring Turkmenistan, Saparmurat Niyazov, who had an industrial city named after him.
Both men were Communist leaders who retained power after gaining independence from the Soviet Union.
Niyazov was declared president for life, renamed months and days of the week and authored a book of spiritual guidance which remained a mandatory subject at schools for years after his death in 2006.
Nazarbayev, named the Leader of the Nation by a special law which allows him to run for an unlimited number of terms, was granted a new honour last week when Kazakhstan's central bank said his portrait would appear on a bank note.
Several monuments featuring the former steelworker have been erected and a university and network of schools have been named after him. Nazarbayev's biography has been adapted into a series of five feature films.
© Thomson Reuters 2016