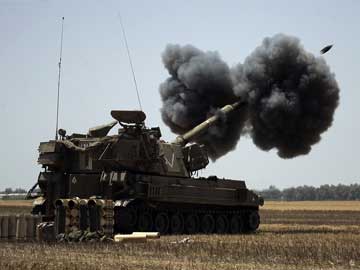 Rafah:
It wasn't easy to convince our local guide to take us to Rafah where the fighting has been most intense since the short-lived ceasefire.
Only when we were finally on the road to Rafah that we understood her reluctance. Ghost towns and a long empty road which had seen heavy bombardment from the east lay ahead.
Our destination was the European Hospital where the injured and the dead from this morning's attack on a UNRWA school in Rafah were pouring in.
We found Ashraf Kashef, a young man fighting for his life. The harried doctor who had spent his morning stabilising other victims explained that his lungs were full of blood and had a hole on the chest due to the severe blast.
Children, women, elderly - the carnage at Rafah had spared no one and mutilated many. The hospital press officer showed us the mortuary (incidentally down the corridor from the canteen) which was full and grimly added that new bodies would have to be accommodated on the ground.
Gaza today did not even have room for its dead.