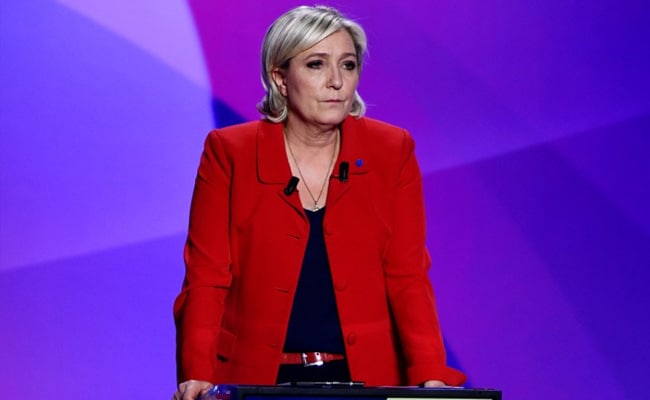 Paris, France:
France is voting for a new President today in a first round with 11 candidates. There is a real sense that the far right leader, Marine Le Pen has a serious chance at winning the second and final round of voting on May 7.
Ms Penn has made it clear that France will immediately exit the Schengen to close its borders if she is voted to power. If hard negotiations fail, she will hold a referendum for France to exit the European Union.
In Paris, in a forum against "Marine Le Pen and the party of hate", Elsa De Mio of the Socialist party told NDTV that it was crucial for people to unite across party lines. "I think it's a collective danger. We could see a fragmented society and a kind of chaos getting anchored because we know she wants to divide the French against each other."
Le Penn is mostly backed by young voters.
The Second World War and the Front National's anti Semitic history is too distant for most young voters, according to Jean Yves Camus,
Co-author of 'Far Right Politics in Europe'.
"When you remind them what the extreme right wing and fascism did in the past and what it means in this specificity of the European context in history, they say ok but I am voting against the so called establishment," Jean Yves Camus said,
But other candidates in the fray are also claiming to be anti-establishment as traditional lines between right and left wing politics are blurring.
Emmanuel Macron, who is leading the polls, is a former investment banker and was outgoing President Francois Hollande's Economy minister, until he floated his own party.
Jean-Luc Melenchon of the hard left has been in politics for more than four decades though he promises to put an end to what he calls France's "presidential monarchy".
Francois Fillon of the centre right, who is facing corruption charges, is trying to exploit the anti-incumbency factor. He served as the Prime Minister in former President Nicholas Sarkozy's government.
Many French voters say they are deeply disillusioned with the political class in general.
These French elections promise an unprecedented nail biting finish with surprises guaranteed starting this evening at the end of the first round.
The two top winners will face off in the final round on May 7.