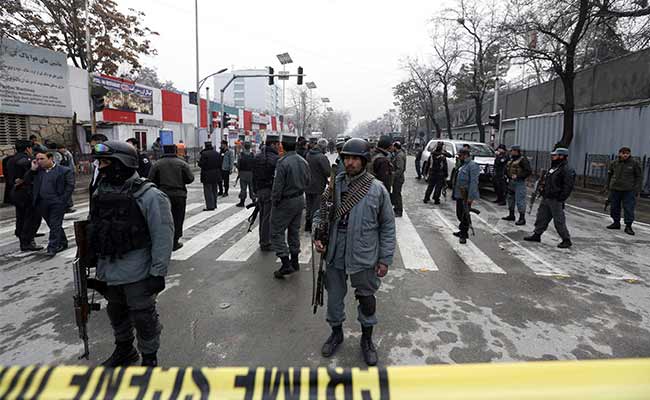 Kabul, Afghanistan:
At least 14 people have been killed after twin blasts at a Kabul wrestling club on Wednesday that left another 25 wounded, including four journalists, officials said, in the latest assault on the Afghan capital.
The second bomb detonated an hour after a suicide bomber blew himself up inside the sports hall in a heavily Shiite neighbourhood, as journalists and security forces gathered at the scene.
There was no immediate claim of responsibility for the attack, which interior ministry spokesman Najib Danish said happened in a heavily Shiite neighbourhood of Kabul.
Kabul police spokesman Hashmat Stanikzai confirmed the explosion and said the wounded were "being evacuated" from the club.
"Based on initial information (the blast) was caused by a suicide bomber," Stanikzai said.
Social media users who purportedly witnessed the attack said the bomber killed the guards at the club before blowing himself up inside.
He "detonated inside where a large number of athletes had gathered. There are a lot of dead and wounded", Mohammad Hanif said on Facebook.
(Except for the headline, this story has not been edited by NDTV staff and is published from a syndicated feed.)