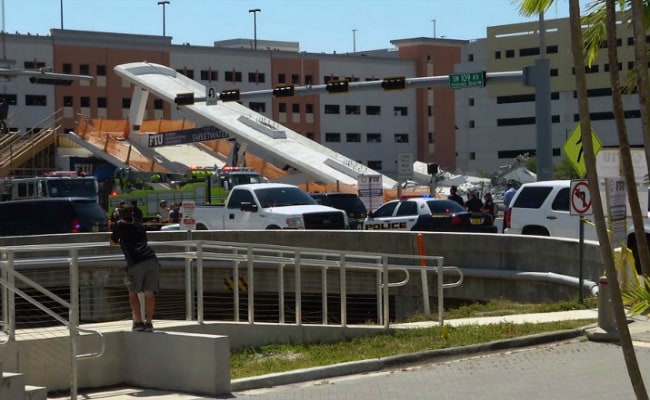 Miami:
A pedestrian bridge spanning several lanes of traffic
collapsed on Thursday
at Florida International University in over Miami highway, trapping people and cars underneath the structure, with local media saying several people were killed. The footbridge, which connects the university with the city of Sweetwater, was only opened days ago according to CBS Miami. Local media has shown footage of firefighters climbing on the wreckage of the bridge while paramedicts treated several injured people. Live footage on CBS Miami showed the bridge had collapsed on top of at least three vehicles.
Here are the highlights of the Florida University footbridge collapse:
Continuing to monitor the heartbreaking bridge collapse at FIU - so tragic. Many brave First Responders rushed in to save lives. Thank you for your courage. Praying this evening for all who are affected.

- Donald J. Trump (@realDonaldTrump) March 15, 2018