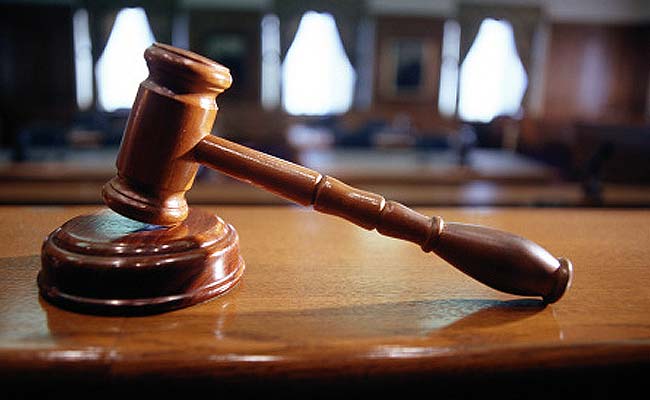 Cairo:
An Egyptian court on Saturday sentenced 23 men to 14 years in jail without parole over the killing of four Shi'ite Muslims in 2013, judicial sources said.
The four Shi'ites, one of whom was a prominent cleric, were killed in June 2013 when a mob stormed a house in a small village near Cairo, angry that a Shi'ite religious ceremony had been performed.
The crowd threw petrol bombs at the house, which caught fire, and the victims' bodies were dragged through the streets.
Egypt is predominantly Sunni Muslim and Shi'ites, who form only a small minority of the 90 million-strong population, keep a low profile.
The attack occurred weeks before Islamist president Mohamed Morsi was toppled by the army, when mass protests, lawlessness and unrest paralysed the country.
Egypt has long been criticised by foreign governments and international rights groups for discriminating against its religious minorities, including Bahaa'is, Shi'ites and Coptic Christians.
Eight other defendants were acquitted of charges related to the Shi'ite killings. The defence said it would appeal Saturday's ruling.
Mubarak-Era Minister Acquitted
Also on Saturday, Egypt's High Court upheld a one-year jail sentence for Abdallah Morsi, son of former president Morsi, who was convicted of abusing cannabis.
Abdallah Mursi denies the charges, and supporters say the case against him was falsified and part of a smear campaign.
The same court also upheld the acquittal of former housing minister Ahmed el-Maghrabi of corruption charges. Maghrabi who served in government under Hosni Mubarak, whose 30-year rule was ended by a popular uprising in 2011.
Mubarak-era figures who after the uprising were tried for corruption or other abuses of power are increasingly being cleared. Along with the introduction of new laws limiting political freedoms, this trend is raising fears that the old leadership is regaining influence.
The government denies allegations of rights abuses.
The High Court also ordered a retrial of seven militants sentenced to death last year over the August 2013 killing of 25 soldiers in Northern Sinai. Islamist militants have killed hundreds of soldiers and policemen since Morsi was ousted.
© Thomson Reuters 2015