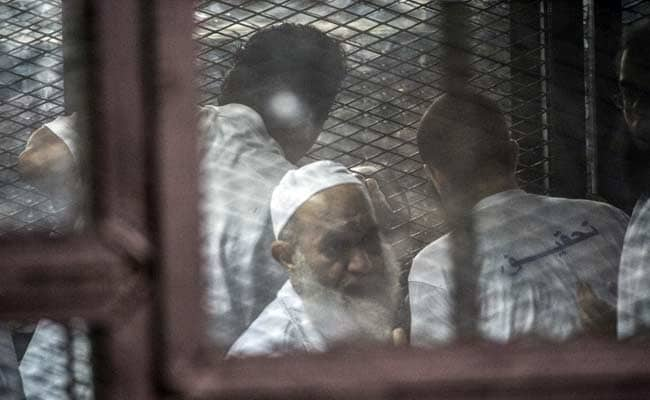 cairo:
An Egyptian court today acquitted Al Qaeda chief Ayman al-Zawahiri's brother of charges of forming a "terrorist group" but ordered an investigation into a speech he made in court.
Mohamed al-Zawahiri was arrested in August 2013 at the height of a campaign of repression of Islamists in the wake of the army's ouster of the country's Islamist president Mohamed Morsi.
He and dozens of other defendants were accused of having formed "a terrorist group linked to Al-Qaeda" and plotting attacks on government installations, security forces and Egypt's Christian minority -- all charges which defence lawyers denied.
Today, the court acquitted Zawahiri of the charges but it upheld earlier death sentences handed down to 10 co-defendants.
Those convicted were found guilty of "joining a terrorist group, inciting the killing of police and army officers and attacking police and government buildings".
Thirty-nine other defendants were handed prison terms ranging from one year to life in jail, which in Egypt runs to 25 years, while 15 defendants were acquitted.
"The judge convicted some defendants for joining a terrorist group, but he acquitted Zawahiri of establishing or joining it," defence lawyer Kamel Mandour told AFP.
The judge, however, instructed the prosecution to investigate a speech made by Zawahiri during a court session that he felt "promoted the idea of forming another terrorist group".
"The judgement is fair given the prevailing political atmosphere against political Islam in the country," Mandour said.
Hundreds of Islamists have been killed and thousands jailed in a government crackdown targeting supporters of Morsi, who was ousted in 2013.
Morsi and several leaders of his Muslim Brotherhood movement have since been sentenced to death after speedy mass trials.