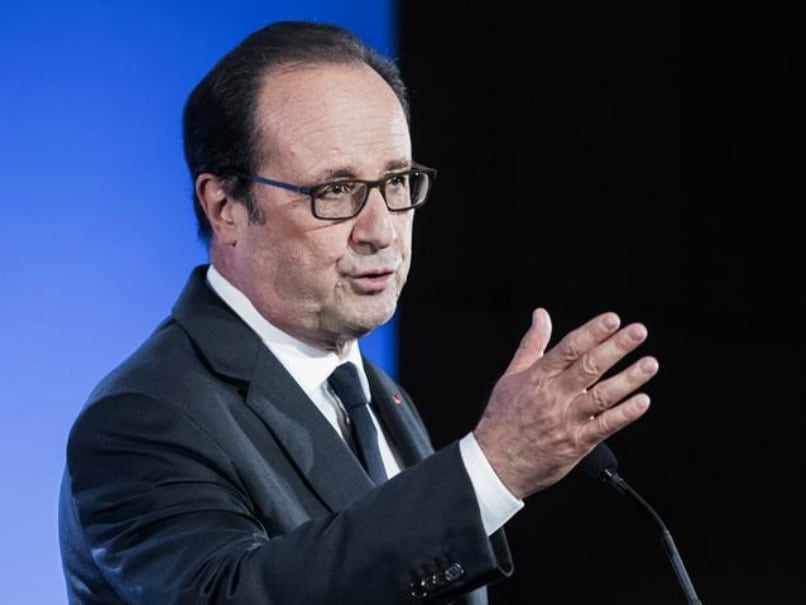 Paris, France:
French President Francois Hollande, who once said
Donald Trump
made him want to retch, warned Wednesday that the Republican billionaire's stunning victory in the US election "opens a period of uncertainty."
In an initial televised reaction, Hollande offered only brief congratulations to the Republican billionaire, in which he stressed Washington's key role in world affairs.
But the French leader later penned Trump a letter, saying he was keen to "immediately" start discussions on a number of key issues.
"What is at stake is peace, the fight against terrorism, the situation in the Middle East, it's economic ties and the preservation of the planet," he wrote.
"On all these subjects, I would like to immediately start discussions with you in light of the values and interests which we share," he said, hailing Trump's conciliatory victory speech.
"We must find answers which allow us to overcome fear but also to respect the principles which bind us: democracy, freedom, respect for every individual," he wrote.
Hollande, who has disastrous approval ratings ahead of France's presidential election next year, has been an outspoken critic of Trump, telling journalists earlier this year that the Republican's excesses "make you want to retch".
Trump has raised hackles in France after saying attacks in Paris last year that left 130 people dead might have been avoided if the country relaxed its gun laws.
He has also referred to "vicious" no-go zones in Paris and said French people arriving in the United States could face security vetting because of fears about extremists.