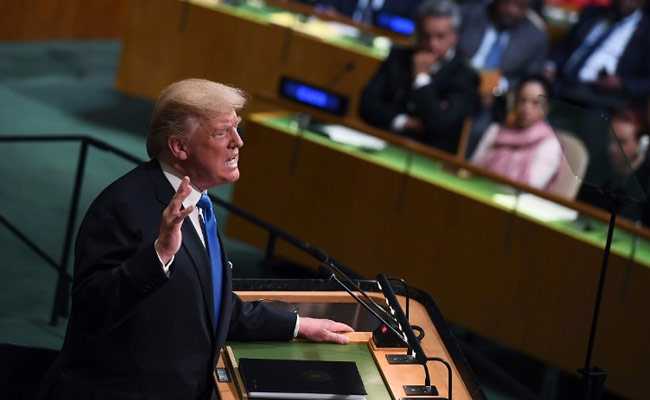 US President Donald Trump is delivering his first address at the United Nations
amid global anxiety over North Korea
and Iran.
Trump took the podium
at the General Assembly just after Brazil's Michel Temer, presenting his message to the world as he pushes his nationalist "America First" agenda. At a first UN appearance
on Monday, Trump vowed to push for reform at the world body
that he once disparaged as a "club" where "people get together, talk and have a good time." Today, he will outline his foreign policy priorities, from confronting North Korea over its nuclear and missile tests to deciding the fate of the Iran nuclear deal.
Here are the live updates of Donald Trump's speech at UN: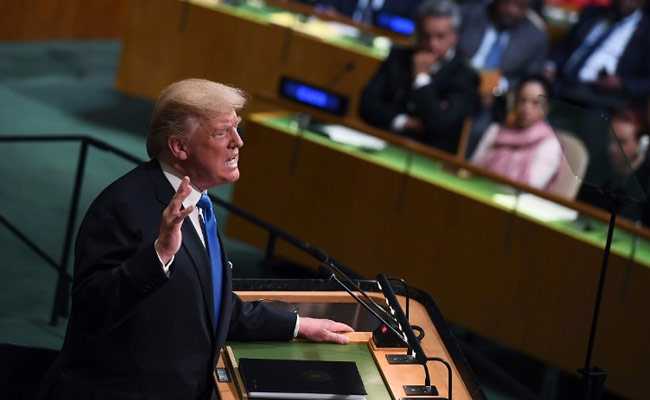 In First UN Speech, Donald Trump Warns US May Have To 'Totally Destroy' North Korea
US President Donald Trump warned on Tuesday that the United States will be forced to "totally destroy" North Korea unless Pyongyang backs down from its nuclear standoff, mocking North Korean leader Kim Jong Un as a "rocket man" on a suicide mission.