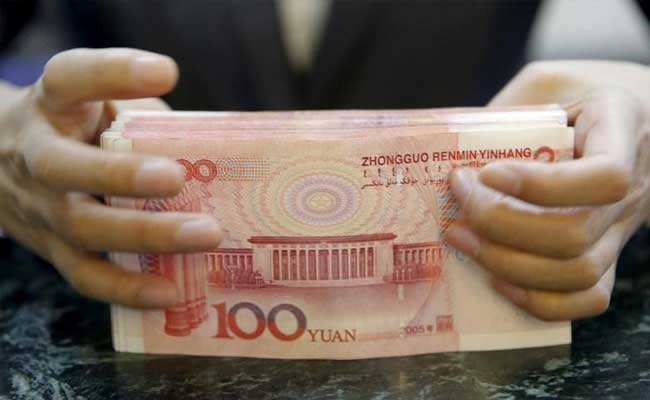 Highlights
The platform asks female students to pose naked with their ID
The loan interest rate can be as high as 30 per cent a week
The loan agents even asked for sex services
Beijing:
A Chinese money-lending platform followed a scandalous practice of demanding nude photos of women as collateral for loans, Chinese media reported.
A number of female college students were told to send their nude photos in exchange for usury loans on an internet lending platform, Beijing Youth Daily reported.
JD Capital's Jiedaibao is a platform for individuals to loan and lend which is especially popular between friends and acquaintances.
They often ask female students to pose naked with their ID and use these photos as collateral in their practice.
If a student defaults on the loan, the loaners will threaten to show the nude photos to her family and friends.
In exchange, the students who agree to send nude photos can have a higher loan amount, ranging from two to five times as much, state run Beijing Youth Daily reported.
However, the loan interest rate can be as high as 30 per cent a week.
Lin Xiao, an alias for a student from Jiangsu Province, said she wanted to start her small business in February, so she sent nude photo to loaners and received 120,000 yuan.
However, the debt soared to 250,000 yuan in four months.
She was threatened by the loaners and had to ask family for help to pay off her debts, still fearing that the financiers will publish her nude photos after they get their money back.
In a number of other cases, when a student cannot pay off their loan, the loan agents even asked for sex services, the report said.
Jiedaibao's customer service department responded, saying that the usury and nude collateral practices are part of a private trade deal between users.
As a result, the company cannot interfere, and assert that users have to shoulder these risks by themselves.
However, if these scenarios get worse, they urge users to contact the police.
Zuo Shenggao from Jingshi Law Firm said that nude photos are actually invalid as collateral in terms of laws.
"Nude photos are not property. It is in the category of reputation rights," he said.
"If anyone threatens to publish the photos online, they will violate the clients' reputation. At the same time, they are also spreading pornographic material. Both are illegal and they will commit double offence," state-run china.org.cn reported.