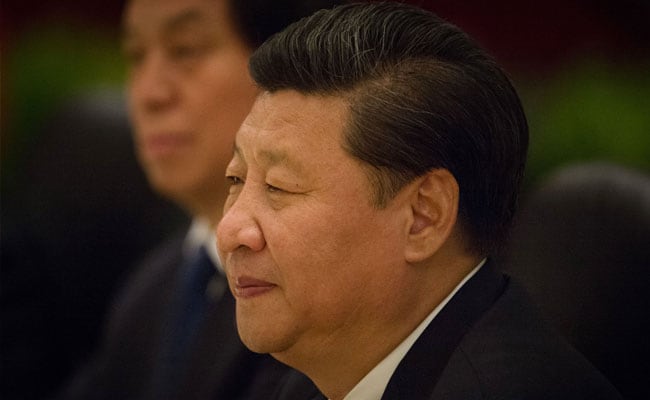 Beijing:
A beatific smile from their president, pledges of brotherhood and the promise of reabsorbing a breakaway island -- the mainland's online commentators swooned over Saturday's meeting between the leaders of China and Taiwan.
Xi Jinping and Ma Ying-jeou smiled broadly and clasped hands for well over a minute in Singapore -- more than a second for each of the 66 years since Taiwan split at the end of China's civil war.
The Communist chief's expression was fixed, but even so it was a marked contrast to the staid demeanour he usually displays at formal events.
Xi told Ma that "no matter how long divisions last, there is no power that can separate us, because we are brothers connected by flesh even if our bones are broken, we are a family whose blood is thicker than water".
The Communist chief's words "stabbed me to the point of tears", said one poster on China's Twitter-like Sina Weibo.
Beijing sees Taiwan as a province awaiting a return to the motherland, and several predicted that reunification could be achieved within 10 years.
"In less than a decade, the mainland and Taiwan will be completely unified," said one poster. "Today's Xi-Ma meeting is the beginning of a great drama, China's prosperity is on its way."
"Come home, brothers," was a common refrain.
"Don't be nervous, Taiwan! Xi Dada will bring you home!" wrote another, using Xi's "Big Daddy" nickname.
Others cited Xi's "Chinese Dream" concept of the "great rejuvenation of the Chinese nation".
Chinese authorities maintain a strict web of censorship controls on social as well as mainstream media, often deleting comments critical of the ruling party, while encouraging an army of sometimes paid posters to make positive remarks.
Even so the tone was significantly different to the doubts and protests seen in Taiwan, where Ma's KMT is expected to lose elections in January.
But at the same time some noted the contradiction between Beijing's official view of Taiwan as part of its territory, and the fact that Xi deigned to meet Ma on such a high-profile occasion.
"This felt a bit strange," said one poster. "When I was a kid I thought Taiwan's leader was just a provincial governor."
Ma's own speech was not shown live on Chinese state broadcaster CCTV's main news channel -- which cut to a studio discussion of Xi's remarks instead -- and the Taiwanese leader's remarks did not make it into the main evening news bulletin either.
Several posters objected. "What a country without confidence," said one. "I'm really disappointed in CCTV."
Another joked: "What CCTV's analysts should have told us was: What exactly did Xi say that it made Ma so angry he couldn't even speak?"