The ongoing assembly election in Uttar Pradesh has proved to be a high-octane, intense three way battle between the Samajwadi Party-Congress alliance, the BJP and Mayawati's Bahujan Samaj Party. While the Samajwadi Party aims to retain power in the state - this time with the help of the Congress, the BJP and BSP want to regain control after 15 and five years respectively. The last of the seven phases will take place in 40 constituencies across seven districts on March 8, including Prime Minister Narendra Modi's parliamentary constituency of Varanasi. The results will be declared on March 11.
The election is a big test for Chief Minister Akhilesh Yadav, who is banking on his slogan of 'Kaam Bolta Hai' (work speaks), and his alliance partner Congress, which is in dire need of a political resurgence. The election is also seen as the first big challenge for Prime Minister Narendra Modi and the BJP, following the demonetisation drive. The party had won a whopping 71 of the 80 Lok Sabha seats in the 2014 general elections. For the Bahujan Samaj Party, it is a make or break election as they had failed to win even a single Lok Sabha seat.
With the sixth phase of the poll concluding today, join NDTV's Battleground in Varanasi with Dr Prannoy Roy, Dorab Sopariwala, Shekhar Gupta, Rahul Shrivastava and Kamal Khan as they analyse the mood, trends and issues that matter most to the voters.
The NDTV team spent nearly two weeks in Uttar Pradesh crisscrossing through the state to collate a one-of-a-kind ground report.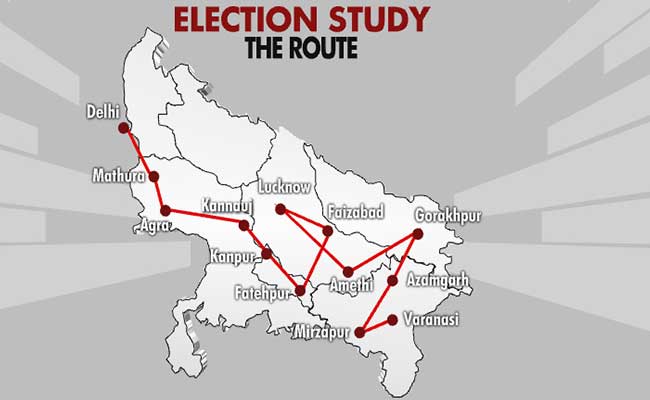 Why caste arithmetic is so crucial in Uttar Pradesh?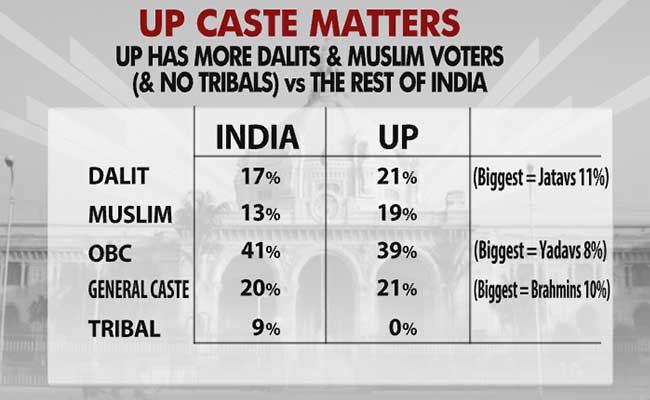 The vast difference between Eastern and Western Uttar Pradesh and their key issues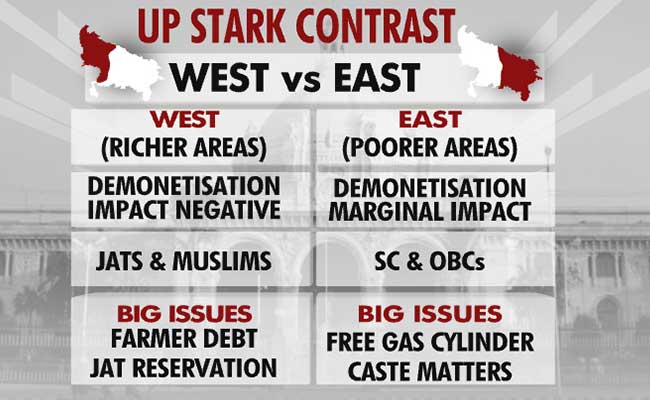 Total number of women candidates and voters in Uttar Pradesh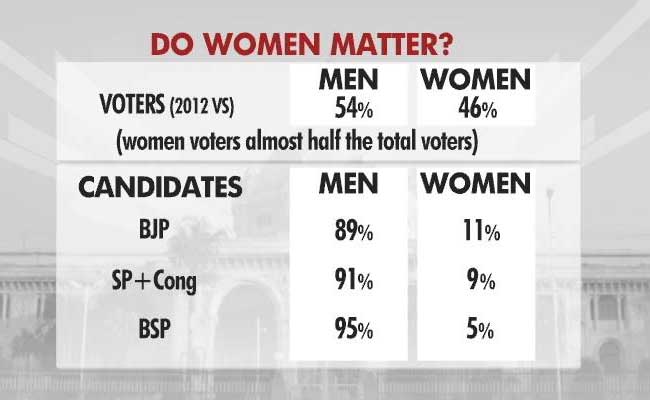 The crucial Dalit factor and how they voted in the last Lok Sabha election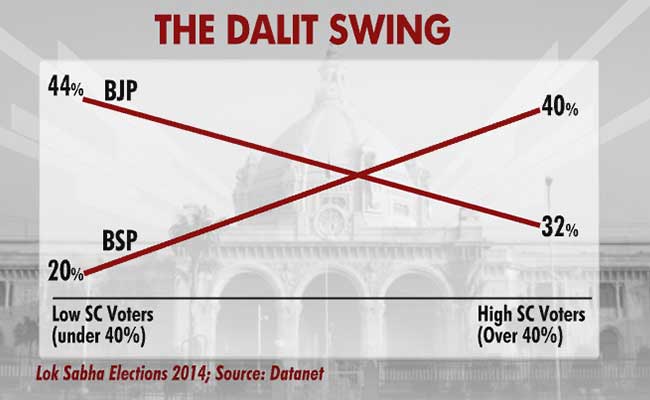 Will 2015 Bihar 'Grand Alliance' strategy work in Uttar Pradesh 2017?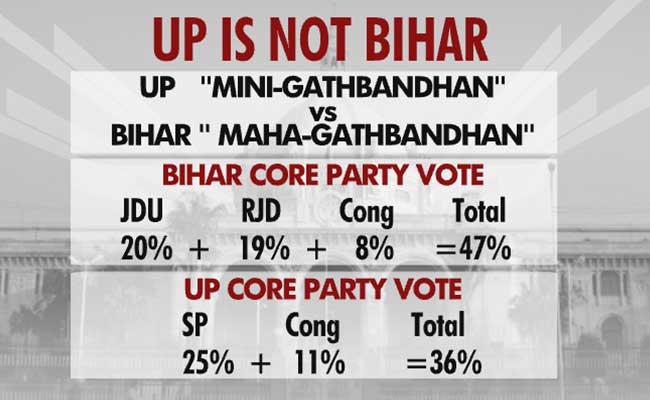 A party must get 35% of the vote share to be able to win 202 seats and get majority.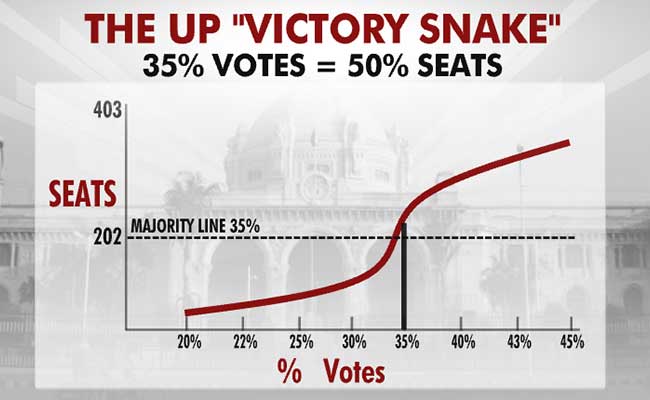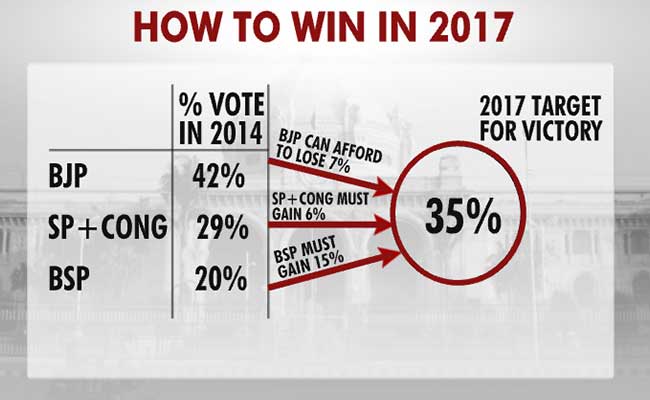 Vote-bank politics: Where BJP, BSP, SP+Congress stand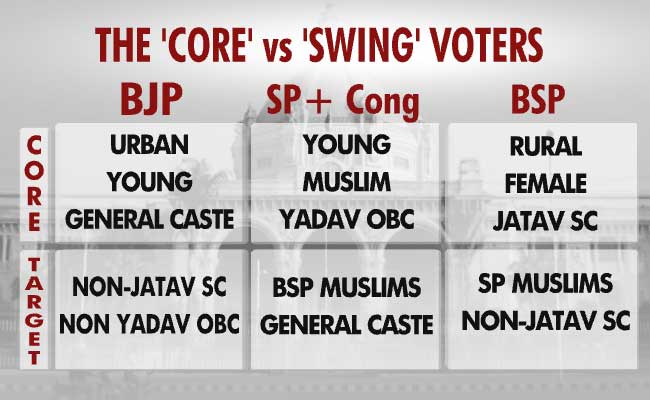 How the ruling Samajwadi Party has chosen its candidates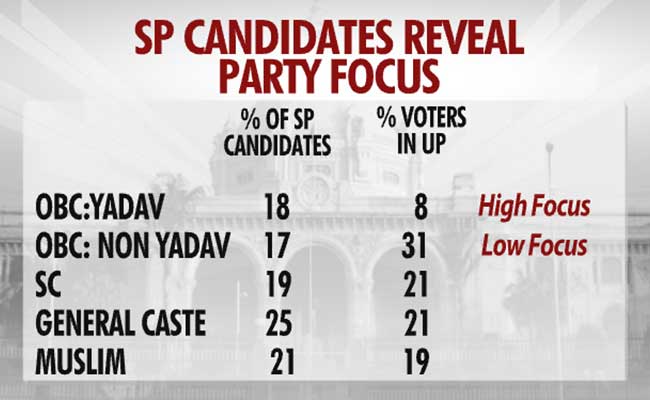 Will the alliance with Congress help Samajwadi Party script a sequel to its 2012 win?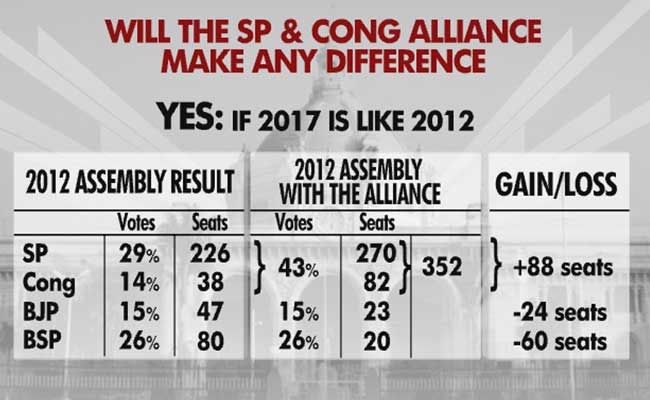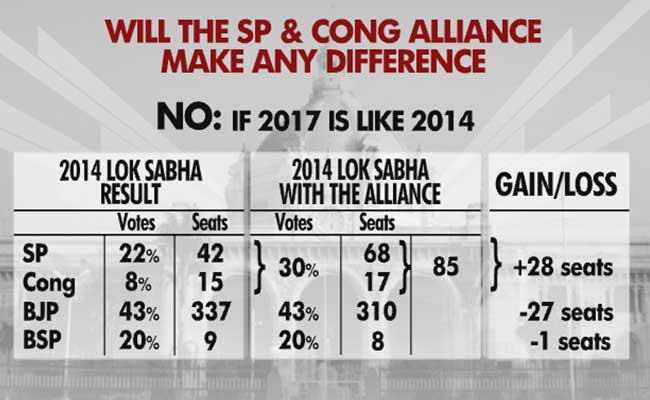 How could the parties lose in 2017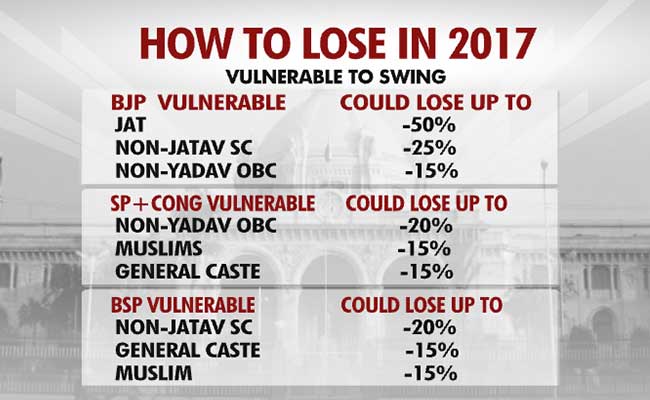 Urban vs Rural vote share - Here's how parties stack up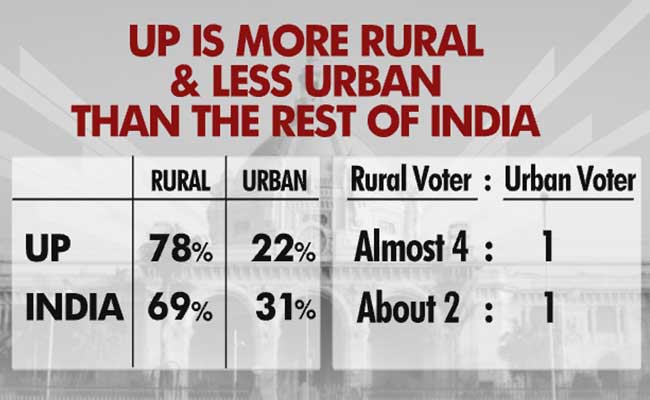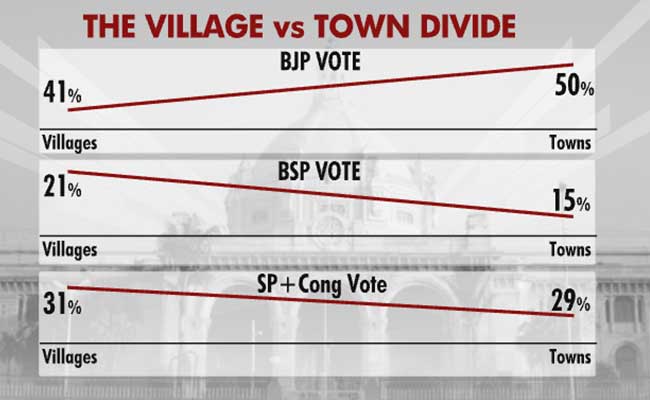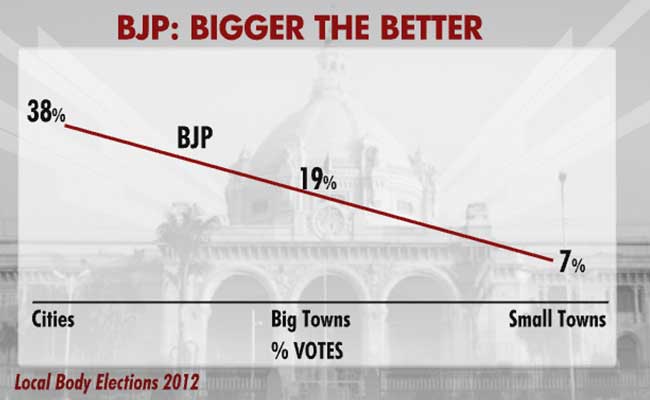 Who has the best chance of winning the big state?