Uttar Pradesh voted today in the fourth of its seven phase elections. The 53 constituencies recorded a turnout of 61 per cent, marginally more than 2012. It's a three-cornered contest for UP's 403 assembly seats between the Samajwadi Party-Congress alliance, the BJP and Mayawati's BSP. A majority will require a party or coalition to get at least 202 seats. Chief Minister Akhilesh Yadav is eyeing a second term with the support of the Congress spearheaded by Rahul Gandhi. The BJP has strewn its campaign around PM Narendra Modi's star power, hoping to repeat its 2012 national elections performance which got them 73 of 80 Lok Sabha seats. Four-time former Chief Minister Mayawati is banking on the BSP's traditional vote bank of Dalits and on its groundwork to score above the ruling Samajwadi Party and gather the majority of Muslim votes.
Halfway through the elections, NDTV's Prannoy Roy analyses what it will take for the parties to win the prized battle, which is being viewed as a curtain raiser to the next general elections of 2019 and a determiner of who will be the Prime Minister.
Which way will UP elections 2017 go - repeat of 2012 Akhilesh sweep or 2014 Modi wave?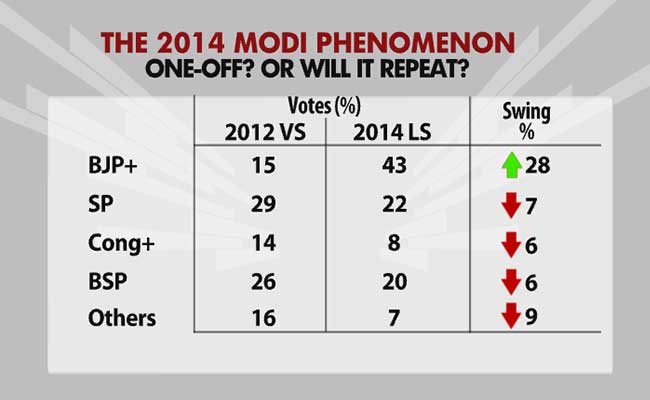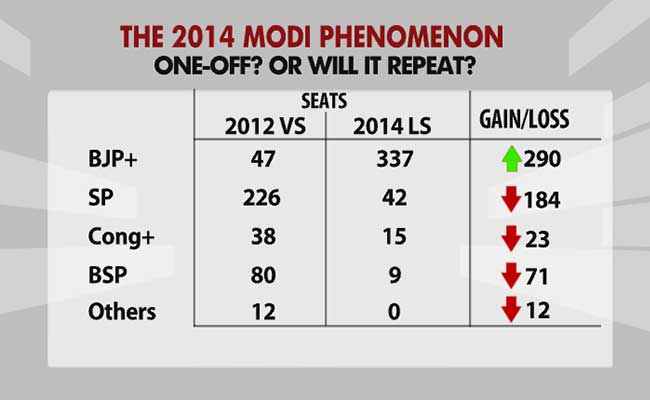 Opinion polls predict - nearly every outcome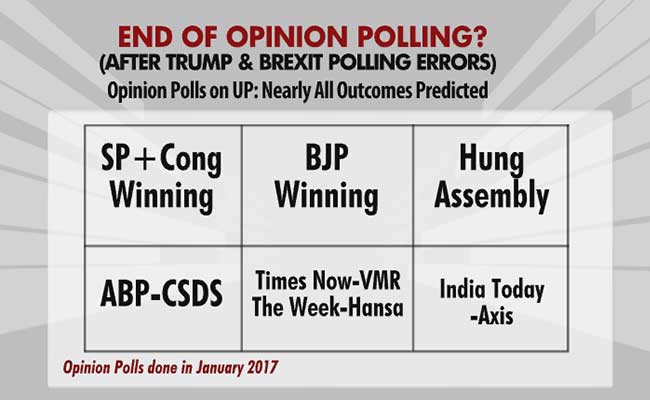 'Snake of victory': The crucial caste arithmetic in 403-member Uttar Pradesh Assembly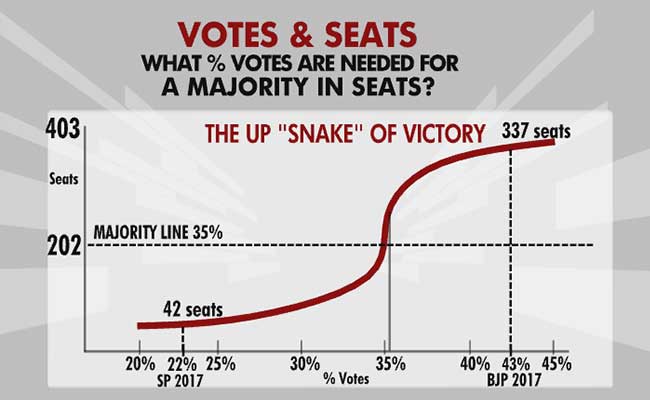 BJP must retain 'new voters' of 2014 Lok Sabha election to win Uttar Pradesh this year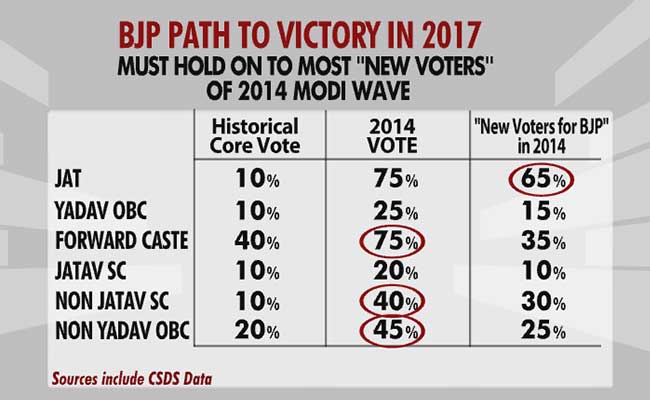 Uttar Pradesh's 'vote banks' and how they chose in the 2014 elections, which was dominated by the BJP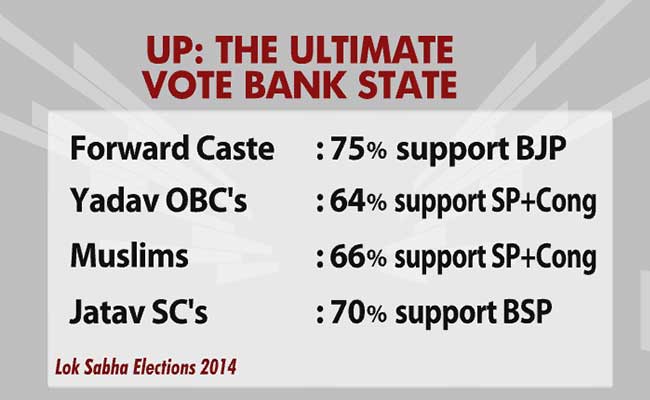 Uttar Pradesh's Muslim vote share and seats explained in numbers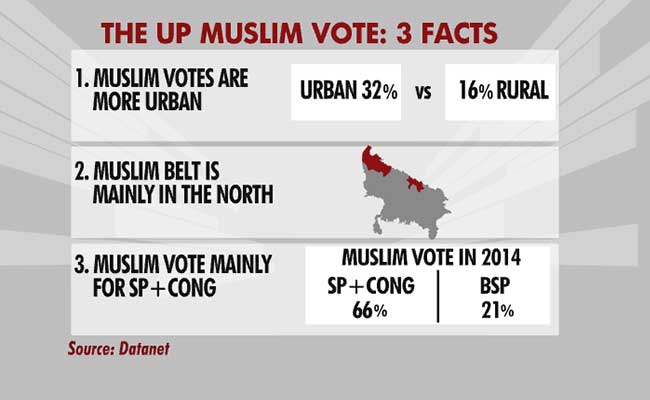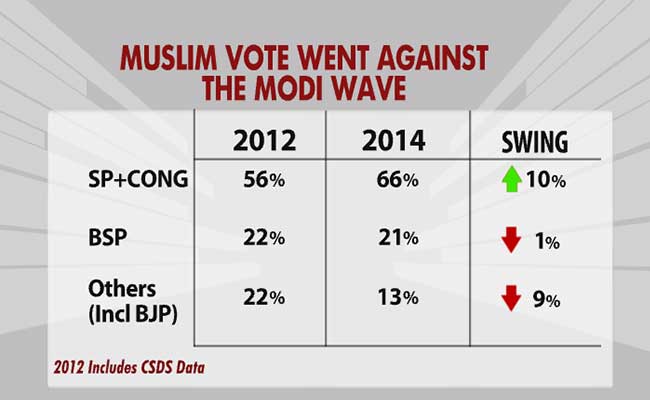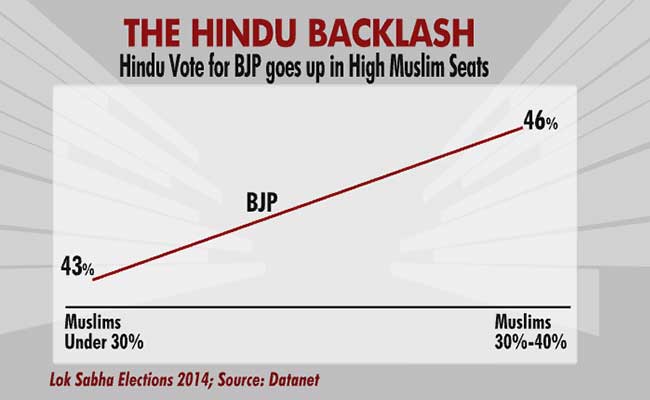 Vote Bank: What UP has in common with the US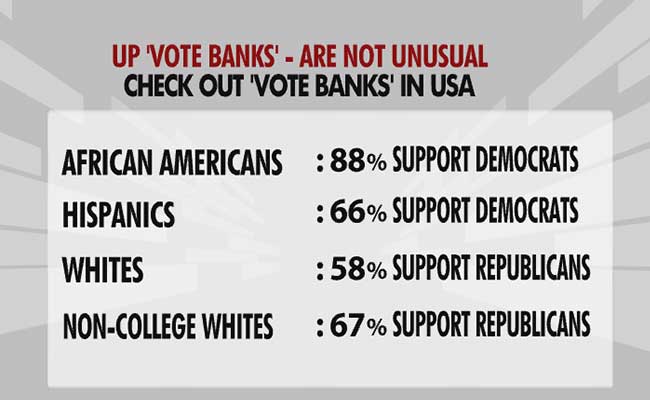 The top 5 issues that may impact poll outcome in Uttar Pradesh