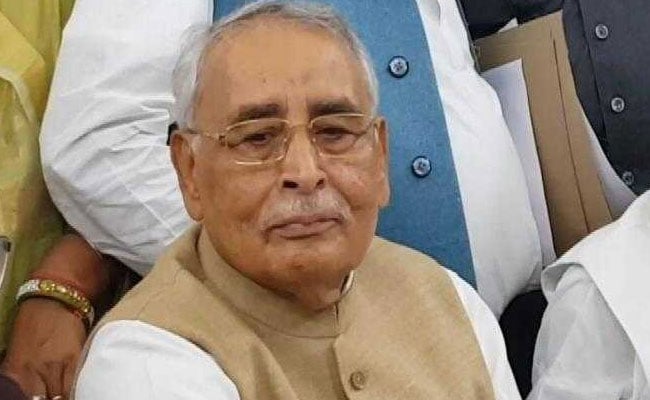 Highlights
Mahendra Prasad is all set to enter Rajya Sabha for seventh term
Dr Prasad owns two pharmaceutical companies
His affidavit says he doesn't own motor vehicle or insurance policies
Patna:
With declared assets worth over Rs 4,000 crore, Mahendra Prasad or King Mahendra as he is known, is all set to enter Rajya Sabha for the seventh term. The 78-year-old filed his nomination papers from Bihar as a candidate of the JD(U) for the third time.
In his election affidavit, Dr Prasad has disclosed movable assets worth Rs 4,010.21 crore besides immovable assets to the tune of 29.1 crore.
Dr Prasad, who owns two pharmaceutical companies - Mapra Laboratories Private Limited and Aristo Pharmaceuticals - has declared term deposits of nearly Rs 2,239 crore with the State Bank of India.
The billionaire doesn't own any motor vehicle or insurance policies, according to his affidavit, but holds gold jewellery worth over Rs 41 lakh.
Dr Prasad showed a total income of Rs 303.5 crore in his income tax return filed for the financial year 2016-17.
He first entered parliament in 1980 after winning the Jehanabad Lok Sabha seat on a Congress ticket but lost the general election in 1984 despite a wave then in favour of Rajiv Gandhi after Indira Gandhi's assassination. The Congress got him elected to the Rajya Sabha in 1985 and since then he has been a member of the upper house as a nominee of the Congress, RJD and JD(U).
The most travelled Indian parliamentarian, Dr Prasad has visited 211 countries. His international visits include 53 trips to the United Kingdom and 10 to the United States. He has also visited 84 countries in a year, between 9 April 2002 and 8 April 2003.
The other candidates who were elected to the upper house for the six seats that fell vacant from Bihar are JD(U)'s state chief Bashistha Narayan Singh, union minister Ravi Shankar Prasad (BJP), Manoj Jha and Ashfaq Karim, both first timers from the RJD, and former union minister Akhilesh Prasad Singh from the Congress. This is for the first time since 2002 that a Congress candidate from Bihar has made it to the Rajya Sabha.