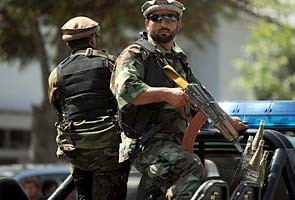 New Delhi:
During the visit of Afghanistan President Hamid Karzai to India last month, the two countries signed strategic partnership agreement according to which India agreed to train, equip and build capacity for Afghan security forces, including the Army.
New Delhi is now in the process of finalising the training module for the Afghan National Army.
Accordingly, India will increase the intake of Afghan officers. The Indian Military Academy in Dehra Dun and the Officers Training Academy in Chennai and Gaya will see at least 100 Afghan officers being trained. So far, only individual officers from the Afghan military took courses at premier defence institutions in India.
With the rapid expansion of Afghan National Army, there is a shortage of middle-level officers which India will try to fill up.
A platoon-level training of Afghan soldiers had already begun last year at various locations in India.
Within a year, company-level training - which includes 100 soldiers - will also begin at specialised institutions like the Commando School in Belgaum, Counter-insurgency and Jungle Warfare School in Mizoram and High Altitude Warfare School in Sonmarg, Kashmir.
India will also supply logistics like vehicles, technology and sports equipment.
However, India is slightly wary of deals in military hardware like supply of tanks, artillery guns and ammunition because of Pakistan sensitivities.
India is also avoiding sending training teams to Afghanistan because of vulnerability to attacks.