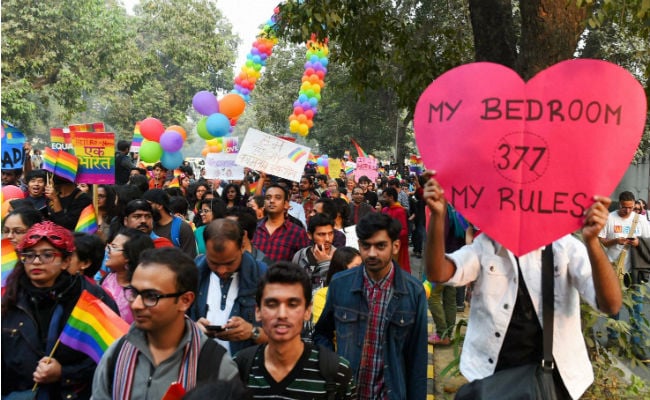 Geneva:
India has abstained at the UN Human Rights Council voting in Geneva to appoint an independent expert to look into cases of violence and discrimination based on sexual orientation and gender identity, a resolution which was passed by a narrow margin.
In a 23-18 vote with six abstentions, the 47-member Human Rights Council yesterday called for the creation of a three-year position for an independent expert to look into wrongdoing against gays, lesbians and transgender people.
Defending India's decision, External Affairs Ministry Spokesperson Vikas Swarup in New Delhi said India took the decision considering the "legal" reality in the country.
"The issue of LGBT (lesbian, gay, bisexual, and transgender) rights in India is a matter being considered by the Supreme Court under a batch of curative petitions filed by various institutions and organisations. The SC is yet to pronounce on this issue," he said.
"As such we had to take this into account in terms of our vote on the UN resolution to institutionalise the office of an independent expert to prevent discrimination against the LGBT persons," Mr Swarup told reporters.
The expert is expected to be appointed at the next meeting of the Geneva-based body in September.
The resolution was strongly supported by Latin America and the West, while many African and Middle Eastern countries joined China to vote against it.
The expert's duties will include assessing international human rights laws, raising awareness of violence based on sexual orientation and engaging in dialogue with member states and other stakeholders.
The decision to create the post comes weeks after Afghan-origin Omar Mateen massacred 49 people at a gay bar in Orlando, Florida.