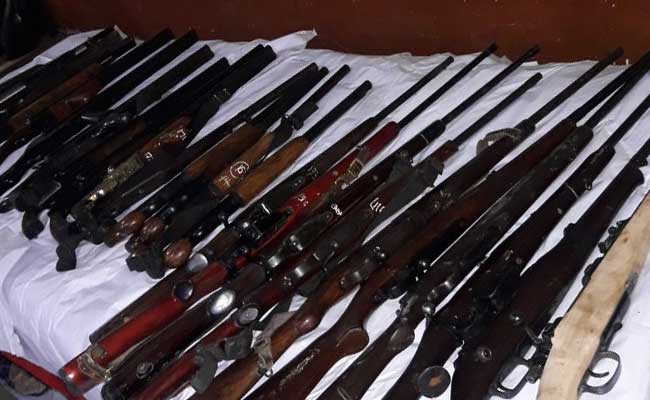 Mumbai:
A huge arms haul has been made by police officers from Chandwad police station in Nashik district of Maharashtra. Three men were arrested in connection with the case on Thursday night.
District Superintendent of Police Sanjay Darade told reporters, "The police received a complaint saying that after filing diesel at a petrol pump, a bolero car sped off without paying. The Nashik Control Room also received that information and the control alerted all the patrolling mobiles and the anti-dacoity squad and they intercepted the car at the Chandwad toll plaza."
"After questioning the driver the squad found their answers unsatisfactory and the car was taken to the police station. After a detailed search we found a huge cache of arms and ammunition. The roof of the car was modified to create a compartment and the arms and ammunition was hidden in that," Mr. Darade added.
A car with a Mumbai registration number was found carrying 25 rifles, 19 country-made pistols and 4,000 cartridges, sources in the Nashik police said.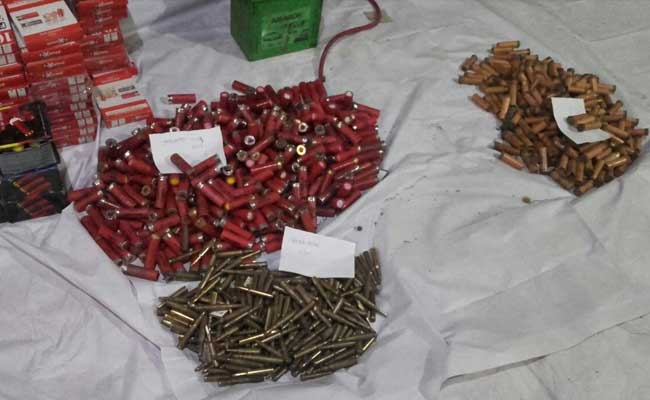 Police are investigating the case. Top officers of the district police are in Chandwad to help with the probe.
The arms were being carried in hidden cavities in the car. Those who were in the car initially told the police that they were headed from Malegaon to Mumbai.
The car had stopped at a toll plaza on the Mumbai-Agra Highway when the seizure was made. Police officers refused to divulge details saying investigations were at a preliminary stage. "We have got 13 days of police custody and separate teams have been formed to prove all aspects including who else is involved, where were arms being taken to and a detailed investigation is being carried out," Darade told reporters.