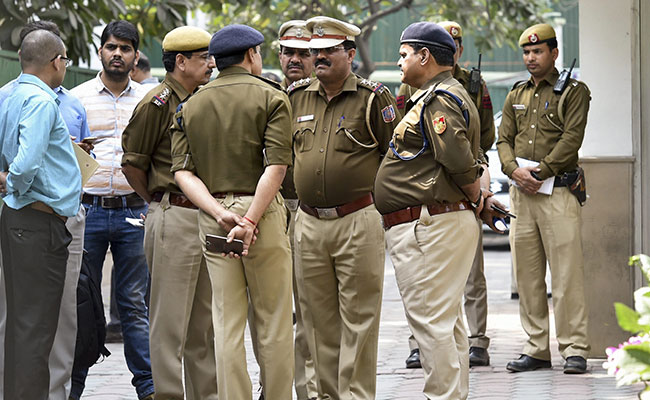 Vadodara:
Suleman Mahamad Bava lived alone in his apartment in Gujarat's Bharuch since he divorced his wife. He had a penchant for ancient coins and foreign currencies. He shared information about his hobby with a doctor and his compounder, whom he had befriended. Last Sunday, he was found dead with stab wounds, killed allegedly for his precious coin collection.
Dr Sarfaraz Ghadiyali and his compounder Javed Sheikh were arrested on Saturday for strangling and stabbing the 56-year-old Suleman Bava at his apartment, police said today. They allegedly killed Mr Bava with the aim of stealing his coin collection to pay of a debt of Rs 3 lakh that Dr Ghadiyali owed to lenders.
Mr Bava became close with Dr Ghadiyali and Javed Sheikh and would often visit their clinic in the Lallubhai Chakla area in Bharuch, police told news agency Press Trust of India.
"He was living alone in the flat since he divorced his Pakistani wife several years ago," police inspector Sunil Tarade said.
"Bava used to share information with the duo about his hobby of collecting antique coins and foreign currency notes. Dr Ghadiyali and Sheikh used to visit Bava's place frequently," the police officer said.
On April 10, Dr Ghadiyali informed the police about Mr Bava's death, following which the police registered a case of accidental death and the body was sent for post mortem, inspector Tarade told news agency PTI.
When the postmortem report revealed that Mr Bava was strangled and stabbed, the police set up multiple teams to capture the accused.
He said on the night of April 8, Dr Ghadiyali and Sheikh entered Bava's flat and allegedly strangled him before stabbing him.
"During investigation, we recorded statements of Dr Ghadiyali and Sheikh separately. We started suspecting them after their statements on their whereabouts on the night of the incident differed," inspector Tarade said.
Subsequently, the Ayurvedic doctor and his compounder confessed to having strangled and stabbed Suleman Bava, inspector Tarade said.
Dr Ghadiyali, in an attempt to pay off a debt of Rs 3 lakh, allegedly hatched the plan to kill Mr Bava, who was living alone, the inspector said.
"The duo took away ancient coins and foreign currency from the deceased s apartment after killing him. Police have recovered a total of 1,760 ancient coins worth Rs 5 lakh and Rs 45,630 cash in foreign and Indian currencies from them," the officer said.
The two accused have been charged for murder and robbery and further investigation is underway.
With inputs from PTI