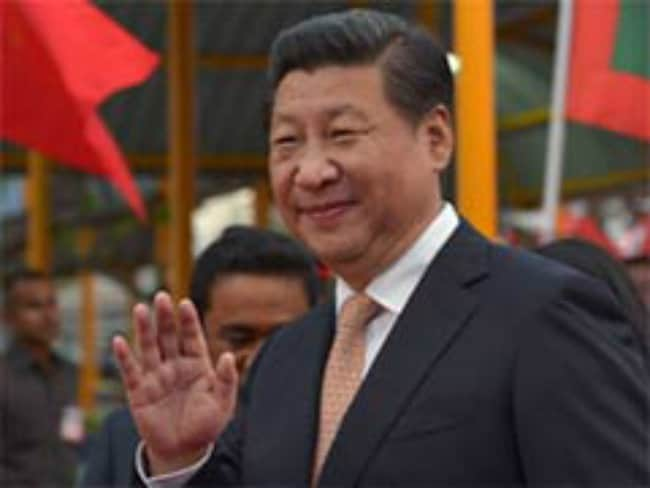 Islamabad:
Chinese President Xi Jinping is expected to be the chief guest at an annual military parade that Pakistan will hold after seven years on its national day, March 23, officials said.

A security official said the venue of the parade has not been decided yet, but it is expected to be held near Islamabad.

The joint military parade of the three branches of the armed forces - that was discontinued due to the deteriorating law and order situation in the country - was once the centerpiece of Pakistan Day celebrations, featuring a display of military hardware and culture.

The last military parade was held on March 23, 2008, when General Pervez Musharraf was the president.


The announcement that Pakistan will resume the parade comes days after US President Barack Obama was chief guest at India's Republic Day parade.
Mr Obama's visit was seen as the forging of a new alliance in the Asia-Pacific region aimed at China, and Beijng was irked. This week, India's foreign minister Sushma Swaraj is visiting China in what is being seen as an attempt to soothe the neighbour's nerves. Prime Minister Narendra Modi will visit before he completes a year in office, the foreign ministry said on Monday.
Ms Swaraj called on Xi Jinping on Monday and the latter expressed confidence in China's relationship with India. "I have full confidence in India-China relations and I believe that new progress will be achieved in growing this bilateral relationship in this new year," Mr Xi told Ms Swaraj.
Mr Xi said since his visit to India in September last year, relations between the two countries have entered into a new stage of growth.
"The positive side of India-China relations has been growing and momentum of our cooperation has been strengthening and solid steps are being taken to implement agreements reached between Prime Minister Modi and I," he said as he welcomed the Ms Swaraj.
In New Delhi, Prime Minister Narendra Modi said India and China are bound by an "unbreakable bond."
"In this century, once again we have to give something to the world, say something. For this, it is important that we look at each other, know and understand (each other)," he said in a video message to the "Visit India Year 2015" event being held in Beijing.