The people of Karnataka will vote on May 12 in the assembly election that is crucial for both Chief Minister Siddaramaiah of the Congress and the BJP, which has deployed its whole arsenal of star campaigners including Prime Minister Narendra Modi in a bid to take the southern state from the Congress's hold. If the BJP wins, it would boost the party's pan-India march toward the south, especially after extending its influence in the north-east in recent assembly elections. A Congress win would reinforce the party's claim that the BJP's brand of politics does not have takers everywhere. The Karnataka assembly election is going to be a close fight, opinion polls show, with political parties trying to attract the influential castes such as the Lingayats and the Vokkaligas.
Here are the highlights from the show:Shekhar Gupta:
It's a lot more crucial for the Congress than for the BJP.
In 2013, Congress crossed the halfway mark (112) with ease. But had BS Yeddyurappa been a part of the BJP alliance, the state would have seen a hung Assembly.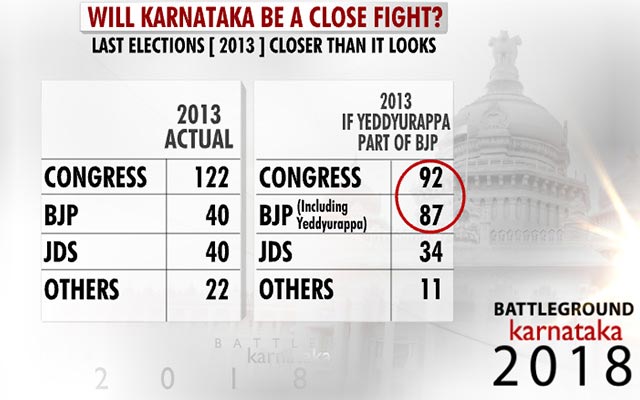 Shekhar Gupta:
There can be nothing more desperate than bringing the Reddy brothers back to the fold.
Prannoy Roy:
The BJP has compromised a bit on its corruption plank.
Poll of Polls show the BJP could more than double its tally to 86 seats in the 224-seat assembly but fall 8 seats short of the Congress tally, as compared to 2013 results. Neck-and-neck fight likely as both parties are likely to fall short of a majority on their own.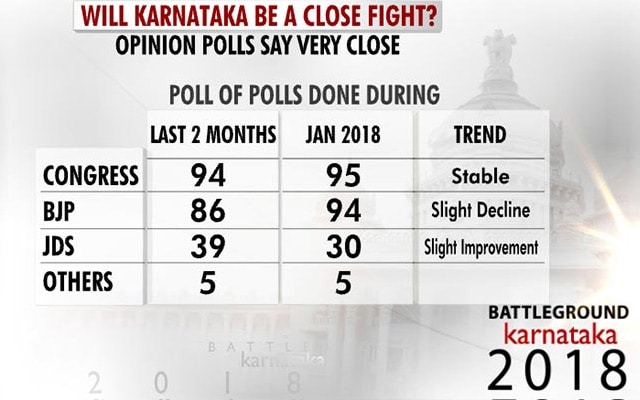 85% of the last 14 assembly elections have thrown up a clear verdict. May 12 voting to decide if it will be a cliffhanger on results day.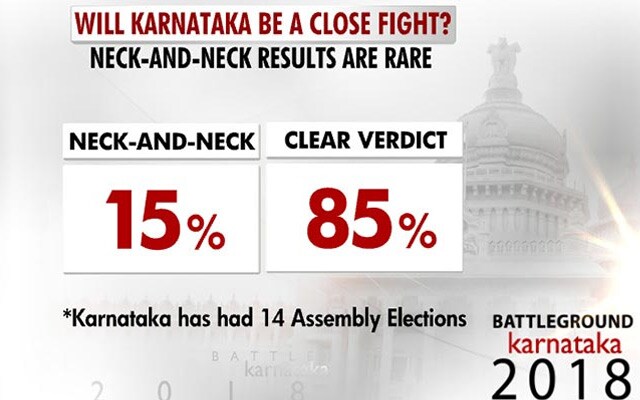 Shekhar Gupta:
The sense you get is people are voting on expected lines of their identity. If you know their caste, their religion, it seems you can predict for whom they will vote for.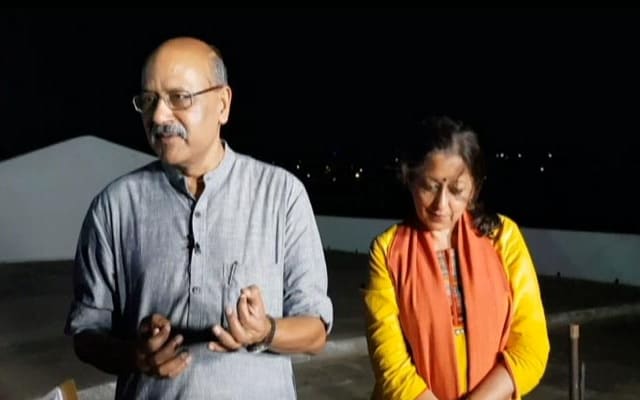 A small swing in votes is crucial to determine who gets a majority. The BJP needs a 4% swing in votes to get a majority while the Congress needs 3%.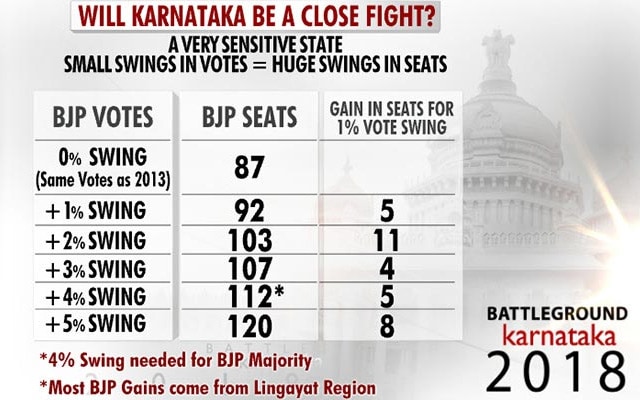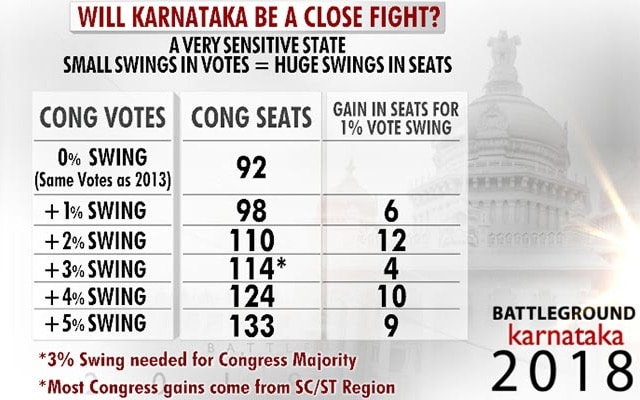 Maya Sharma:
The Congress is trying to find that one factor that will make a difference in their favour.
Shekhar Gupta:
When you see people voting according to their traditional preferences, it's difficult to predict who they will vote for.
Municipal body and Panchayat election results are a good benchmark for voting pattern in Assembly elections. But the last local body polls were held two years ago.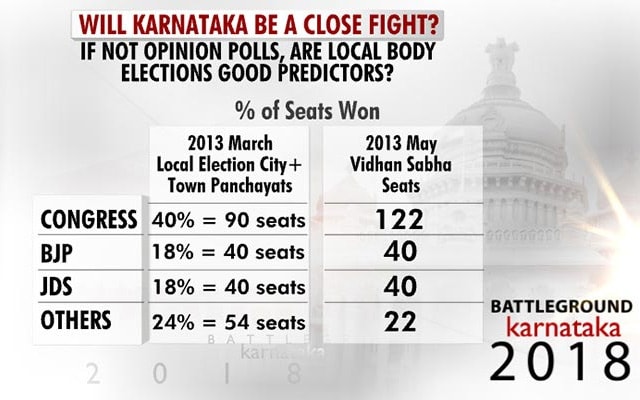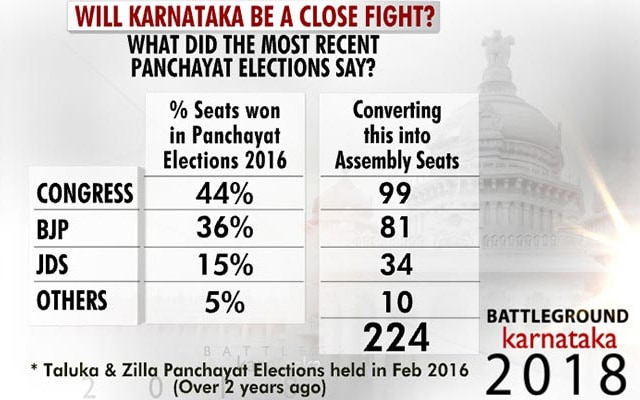 Prannoy Roy:
It's interesting to see the voting pattern of local polls is almost similar to the assembly election if held within a few months. The good thing about municipal voting is there is no sample error when it is compared to assembly elections. They are pretty good indicators. But everybody is pointing out to a hung assembly.
HD Deve Gowda:
Karnataka is the testing ground for the 2019 elections. All the two parties use the regional parties and ditch them, both of them, Congress and BJP. I will disown (son HD Kumaraswamy) if he allies with the BJP to form the next government.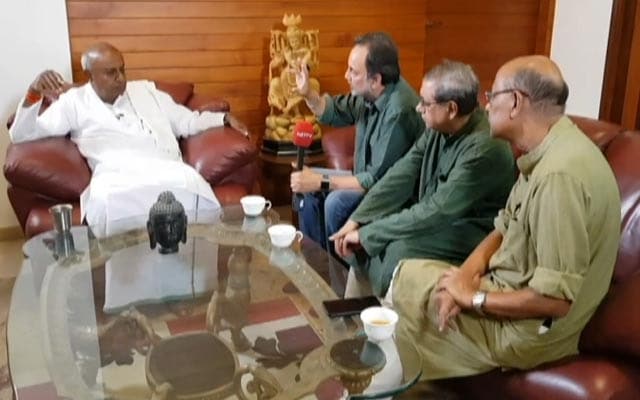 HD Kumaraswamy:
This time it is not possible for them (rival parties) to buy MLAs. That time (last election), I wanted to save my party from Congress's hand. It was not a mistake. I found people's goodwill after that. Both Congress and BJP are worse. When I went with BJP, for the first time I went against my father and formed government with BJP. They were power hungry. Congress tried to totally demolish our party.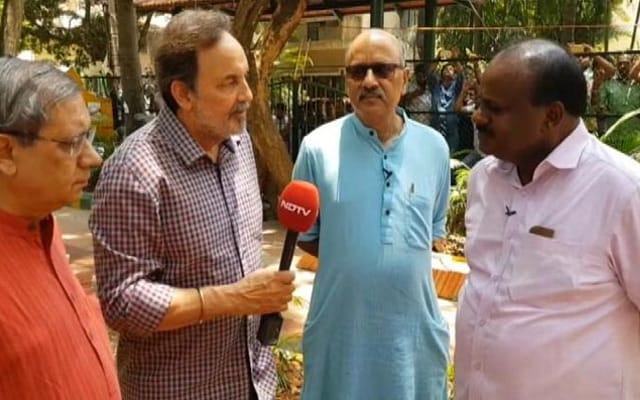 Shekhar Gupta:
If he (HD Kumaraswamy) can ally with the BJP to save his party, he may do it again. If he goes with Congress, he may put a condition like asking them to change the chief minister.
Prannoy Roy:
If there is a hung assembly, the most likely scenario is BJP with JD(S) MLAs.
The caste and religion factor in Karnataka elections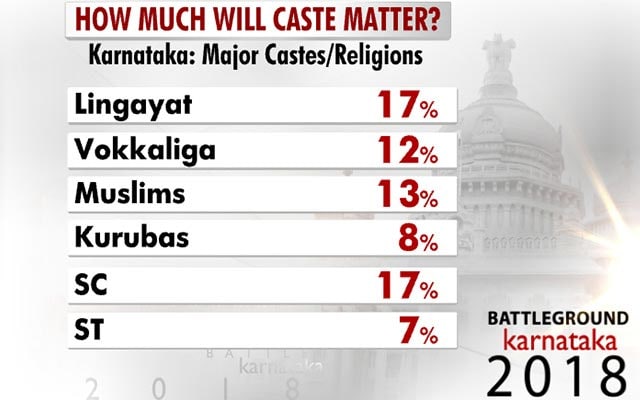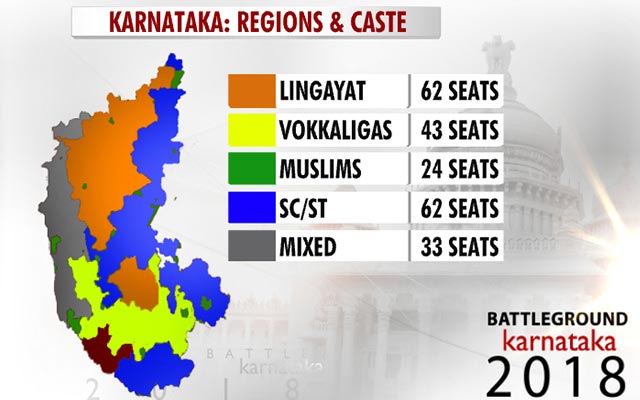 Shekhar Gupta:
The usual issue against any incumbent is corruption. But that is now gone. The BJP has got the Bellary brothers. After having called them all not so nice things, calling them will have people drawing conclusions. Water is another big issue in Karnataka. It is a very arid state.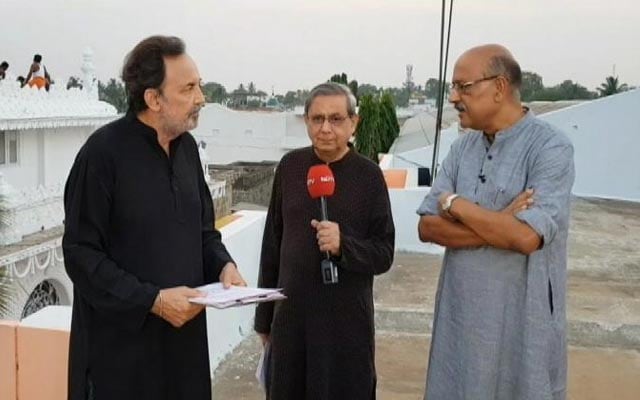 Maya Sharma:
It is largely a battle of Siddaramaiah against rival national leaders. He has got a mixed report card. He has not seen a major crisis as the BJP had seen in the state.
BS Yeddyurappa:
He (son) himself accepted he does not want to contest. Janardhan Reddy is only campaigning for us. The Lingayat issue has boomeranged on Siddaramaiah.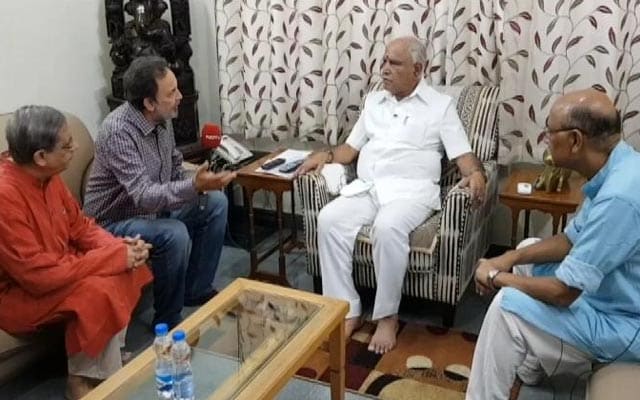 Maya Sharma:
He (BS Yeddyurappa) is not a rare precious jewel like Siddaramaiah for the Congress. He is one among many BJP chief ministers. Also, his age factor is there.
Caste Factor | BJP vs Congress vs JD(S): Their biggest strengths and weaknesses in Karnataka.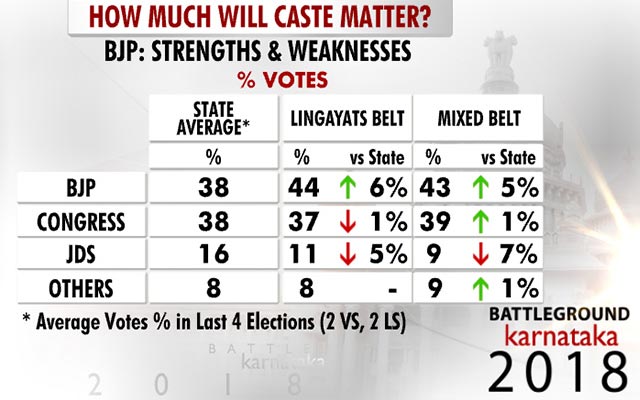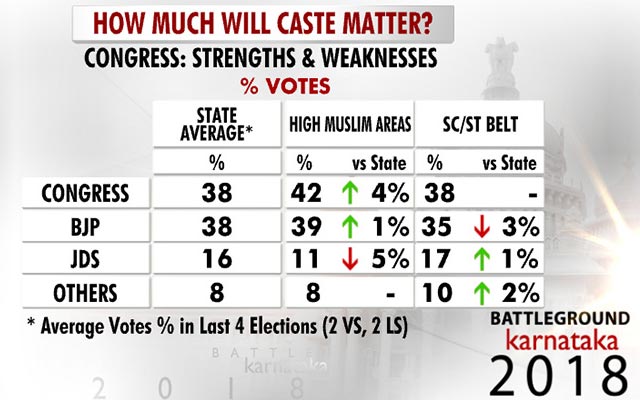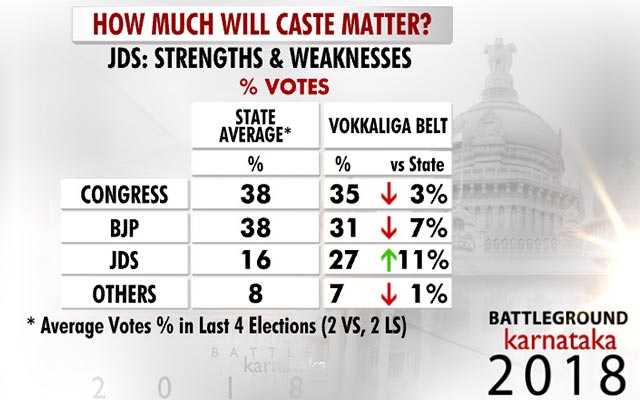 Sree Siddalinga Swamy:
Each and everyone has their own beliefs. We cannot question their beliefs. (On voting) People must go out and vote. But I will not tell them who to vote for.
Siddaramaiah:
Lingayat issue is not something I initiated. It's an old issue. They themselves gave me a petition. All these decisions are not taken by the government, not initiated by the government. Lingayat is also not my policy. But I am not backtracking. I don't believe in the caste system.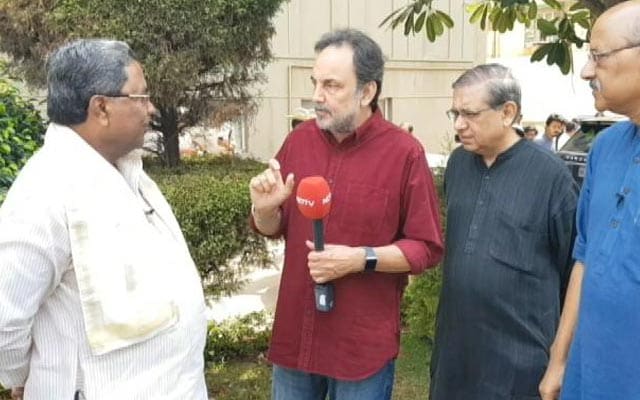 Siddaramaiah:
The workers wanted me to contest from Badami. The high command also told me to contest from Badami. I am not at all bothered whether Narendra Modi or Amit Shah come here. Yogi Adityanath plays communal card. It's good if he comes here. People will see him through.
The 8 bellwether seats to look out for as Karnataka votes on May 12. In the last 12 elections, Shirahatti has always voted the party that has won the state.