Highlights
Multiple media reports suggest the book talks about Imran Khan's affairs
Reham Khan alleges excerpts have been released by Pak Tehreek-e-Insaaf
Reham Khan was married to Imran Khan for 10 months in 2015
New Delhi:
As Pakistan heads to elections, cricketer-turned-politician Imran Khan is confronting daily reports about an explosive tell-all autobiography by his ex-wife Reham Khan.
Reham Khan, 45, claims that alleged excerpts of the book have been released by Pakistan Tehreek-e-Insaaf (PTI), the party headed by her ex-husband.
There "is no book yet", she says, so those who claimed to have extracts of the manuscript would be guilty of "theft".
Multiple media reports suggest that the book talks about Imran Khan's affairs, including alleged homosexual flings.
Reham Khan, who was married to Imran Khan
for 10 months
in 2015, told NDTV: "What somebody does in their bedroom should be none of my business or your business or anyone's business. But when those antics are connected to merit, when they are connected to someone's ability to govern - or lack of ability in this case - then of course it is public interest. It is not about an extra-marital affair."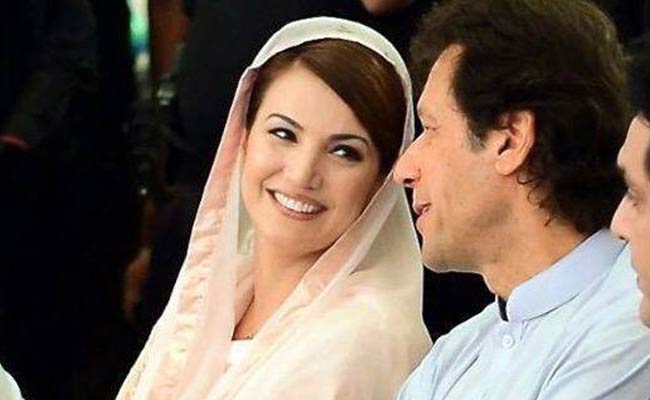 She continued: "Sexual harassment, sexual perversion, sexual favours, that is in public interest because this is nepotism - if somebody gets a position in the party or a ticket because of a sexual favour or amount of money they bring in, or someone is limited if they cannot give sexual favours or money, that is public interest...The things you are referring to need to be said."
The book, insisted Reham Khan, is not about Imran Khan. "It's an expose of me as a daughter, as a wife, as a parent. My experiences may help someone. I have shared my mistakes. Why did I marry the man I married? That's something girls should be made aware of. My motivation to improve awareness and suggest where we go wrong as human beings. When they go to vote, it will be helpful."
On whether the memoirs were timed to coincide with the elections
for maximum attention and impact
, Reham Khan said: "I have written it in a very cool-headed frame of mind. I sat down, thought very objectively about this. I think it's a ludicrous line of defence by those who fear the book - why shouldn't people know the reality when they are going up to elections? In 2013 I voted for PTI and deeply regret it. People need to know."
So what went wrong with her marriage to Imran Khan? "What went wrong was nothing on a personal level. I wanted to write something myself and tell you in details what was happening. It wasn't a personal rift. I was very devoted to my husband, I loved him dearly. But I feel you go through a process in life. And I have a certain ideology."