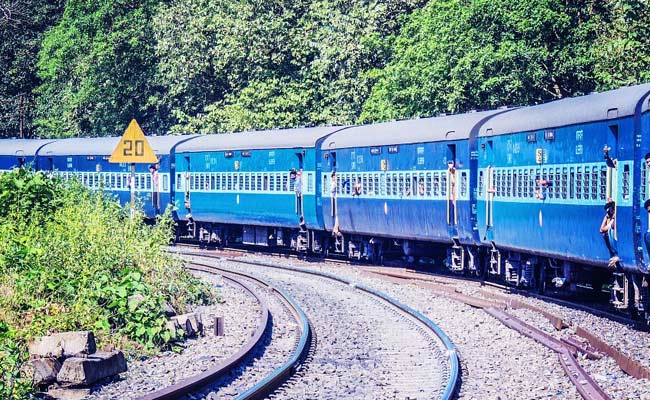 IRCTC (Indian Railway Catering and Tourism Operation) e-ticketing website offers ticket booking and cancellation facilities, among many other services online via its website or rail connect android app. Commuters can also
change their boarding station online
.
E-ticket passengers name can even be changed
by approaching the nearest railway reservation office, as mentioned on the official website of IRCTC.
Online TDR (Ticket Deposit Receipt) filing
for cancellation of e-tickets after preparation of charts is also available online. Besides, user can also
book cabs online via IRCTC
website or android app.
E-ticket boarding station change
Railway passengers can change their boarding station online via IRCTC website or rail connect android app. Users can log into his/her IRCTC account and change the boarding station. Passenger can change his/her boarding station online before 24 hours of the scheduled departure of the train. In case a passenger has changed the boarding point, he/she will lose all the rights to board the train from the original boarding point. (
More details
)
E-ticket passengers name change
IRCTC also offers the facility of changing name of e-ticket passenger. Passenger can approach the nearest railway reservation office with 'electronic reservation slip' print out and photo identity proof in original of one of the passenger traveling in the ticket at least 24 hours before the scheduled departure of train as per railway rules, IRCTC said on its official website. The ticket can be transferred to another member of his/her family. (
More details
)
Online TDR filing for cancellation of train ticket
IRCTC also offers the facility of online TDR (Ticket Deposit Receipt) filing for cancellation of e-tickets after the chart preparation. Users can track status of the refund case through tracking service provided by IRCTC. TDR filing can be processed only if the customer was not able to perform the journey due to any /or the following reason: train canceled by Indian Railways, train running late by more than three hours and passenger not traveled, difference of fare in case proper coach not attached, AC failure, traveled without proper ID proof, wrongly charged by TTE and if party partially traveled. In case of RAC (Reservation Against Cancellation) tickets, TDR can also be filed online up to thirty minutes before the scheduled departure of the train. (
More details
)
Credit of entire amount in case of train's cancellation
In case the train is cancelled from the start station to the destination, the passenger name record (PNR) is automatically cancelled and the credit is transferred to the bank account, said IRCTC. The refunds are made in the same bank accounts from where the booking has been made. However, the passengers must note that when they cancel the tickets on their own, then some cancellation charges are applied. (
More details
)
Online cab booking via IRCTC website/app
IRCTC provides transportation service to passengers by partnering with Ola, the cab aggregator. IRCTC gives first to last mile connectivity and covers more than 110 cities across the country. Customers get access to Ola booking services when they visit the IRCTC rail connect app or website. (
More details
)