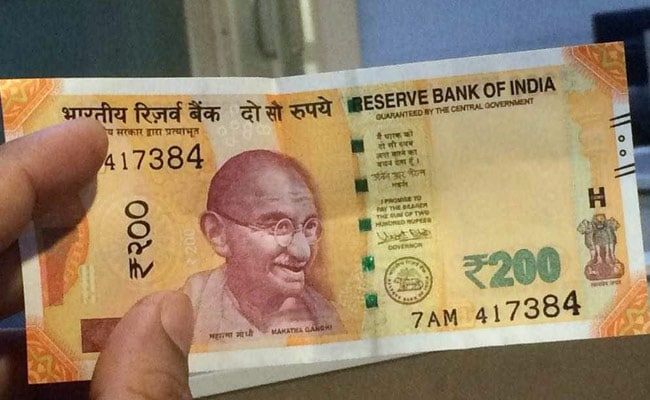 Financial planning can be a confusing. Various investment schemes have different features and interest rates. Investing money in stocks is risky, real estate prices are down, gold is attractive but only with a long-term perspective - while choosing a suitable investment option, an investor goes through such kinds of thoughts. Making a strong portfolio also requires an investor to diversify it for maximum returns. Putting all your money in one investment scheme or asset class is not wise, financial experts often say. Thus, diversifying your portfolio is important.
NDTV here lists out five key investment schemes.
(Please note that the schemes have not been selected according to any order or preference. You should make your own investment decisions.)
Employee Provident Fund (EPF)
A substantial part of your monthly salary is contributed towards the
EPF
, a mandatory contribution from the salary of an individual that every company which has more than 20 employees has to deduct. The fund is regulated by the Employees' Provident Fund Organisation (EPFO), which comes under the Ministry of Labour and Employment. Both employer and employee contribute equally towards the employee's EPF. That is why EPF is shown as part of the cost to structure of a company, which is actually the salary break-up of employees.
(Also Read:
EPF Scheme To Have Two Separate Account Heads
)
The
employees' share
of EPF is fixed at 12 per cent. The employer's contribution stands at 12 per cent, out of which 8.33 per cent is invested in Employees Pension Scheme (EPS) while the balance 3.67 per cent is invested in EPF.
Interest rate on EPF
The current interest rate on EPF contributions has been fixed by the EPFO at 8.55 per cent for the financial year that ended on March 31, 2018.
(Also Read:
PF Account - Need To Correct Your Basic Details? How To Do It Online
)
Public Provident Fund (PPF)
PPF continues to be one of the most
popular investment schemes
. One can start depositing in PPF accounts with as low as Rs 500 and as much as Rs 1,50,000 per annum. PPF accounts mature within 15 years.
PPF accounts are equipped with facilities
like loans, premature withdrawals and extension.
Interest rate on PPF:
PPF accounts fetch an interest rate of 7.6 per cent per annum (compounded yearly). The interest rates are revised every quarter.
(Also Read:
Post Office Saving Schemes - 5 Key Things To Know
)
Fixed Deposits (FDs)
Fixed deposits (FDs) are offered by banks and financial institutions. The deposit is fixed with the bank or financial institution until a given maturity period. The best part about fixed deposits is that they offer assured returns on investments.
(Also Read:
Fixed Deposit Rates Of These Banks Are As High As 8.75%
)
Interest rate on FDs
Interest rate offered on FDs is generally higher than savings bank accounts. Different banks have varying interest rates. For example, on a one-year fixed deposit of less than Rs 1 crore,
State Bank of India (SBI)
offers an interest rate of 6.4 per cent, ICICI Bank provides 6.60 per cent, and HDFC Bank gives 6.75 per cent interest rate.
(Also Read:
Tax-Saving Bank Fixed Deposits By SBI, ICICI Bank, HDFC Bank Explained
)
National Pension System (NPS)
National Pension System (NPS) is a voluntary, defined contribution retirement savings scheme designed to enable the subscribers to make optimum decisions regarding their future through systematic savings during their working life. NPS seeks to inculcate the habit of saving for retirement amongst the citizens, according to the Pension Fund Regulatory & Development Authority (PFRDA), which is the nodal authority to manage NPS operations.
(Also Read:
State Bank Of India Points Out Five Rules On National Pension System
)
Under NPS, individual savings are pooled into a pension fund which is invested by PFRDA-regulated professional fund managers as per the approved investment guidelines into diversified portfolios comprising government bonds, bills, corporate debentures and shares. These contributions would grow and accumulate over the years, depending on the returns earned on the investment made, says PFRDA.
Interest rate on NPS
NPS offers a range of investment options and the choice of Pension Fund Manager for planning the growth of your investments in a reasonable manner and see your money grow, according to pfrda.org.in. Individuals can switch over from one investment option to another or from one fund manager to another subject, of course, to certain regulatory restrictions. The returns on NPS are totally market-related.
National Savings Certificates (NSCs)
These are government-regulated certificates which can be purchased from post offices. NSC is a fixed income savings bond investment scheme. NSCs have five-year maturity periods, and can be pledged to banks for availing loans.
(Also Read:
Post Office Saving Schemes - Interest Rates Offered On PPF, NSC, SCSS
)
Interest rate on NSCs:
From 1.01.2018, interest rate on NSCs has been fixed at 7.6 per cent compounded annually but payable at maturity. So a Rs 100 investment grows to Rs 144.23after five years, says India Post on its website, indiapost.gov.in.