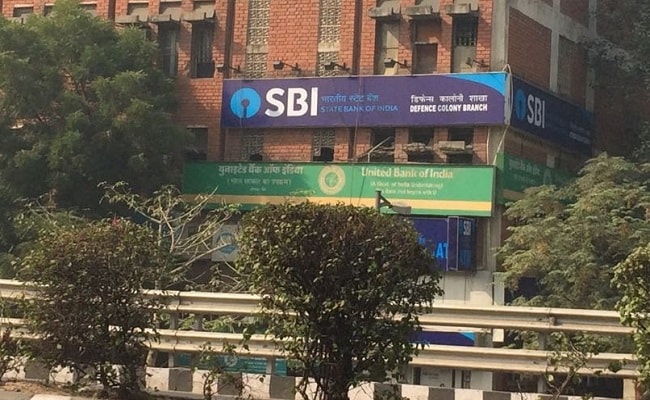 State Bank of India (SBI) offers around 43,000 ATMs (Automated Teller Machines) in India, said country's largest lender on its official website. SBI's ATM cards allow users to transact free of cost at any State Bank Group using any State Bank ATM-cum-debit card. This includes the ATMs of State Bank of India as well as the associate banks - namely, State Bank of Bikaner and Jaipur, State Bank of Hyderabad, State Bank of Mysore, State Bank of Patiala and State Bank of Travancore.
Features of SBI's ATM cards:
SBI ATMs enable customers to withdraw up to a daily limit of Rs 40,000, said SBI. This limit is applicable on classic debit card. Higher value cards permit daily withdrawal limits of up to Rs 1 lakh per day. (Also read: SBI Loans: How You Can Avail Home Loan, Education Loan, Car Loan And Others)

SBI ATMs offer fast cash service. Under this service, SBI can withdraw any preferred amount with just a touch. The options in the denomination of 100, 200, 500, 1000, 2000, 3000, 5000, 10,000 are available.

SBI ATM's pin change service can be used to change password at regular intervals.

Balance enquiry service can be used to check the current available balance in the account. (Also read: SBI's Overdraft Facility Against FD For Online Customers: Interest Rates, Eligibility Explained Here)

Mini statements can be generated via SBI ATMs which help user in keeping the track of the transactions in the account. Mini-statement gives an insight into the last 10 transactions in the account.

The 'Transfer' option on SBI ATMs can be availed to send cash from one SBI debit card to the other. Up to Rs 40,000 can be transferred per day instantly. There is no limit on number of transactions.

SBI ATMs can be used to make paperless payment of any SBI credit card bill. SBI Life insurance premium payment can also be done using any of the SBI ATMs.

SBI ATMs also offer the option of recharging the mobile prepaid connection.

Cheque book request can also send via SBI ATMs.

SBI ATMs can also be used to pay the utility bills.

The 'Mobile Registration' option on State Bank ATMs allows user to register/deregister mobile banking application.

User can also register for the IMPS service at all SBI ATMs. This service allows user to transfer money to any other person with a registered IMPS number instantly.

Customer can also create a Term Deposit using SBI ATMs. This is valid in singly owned accounts only.