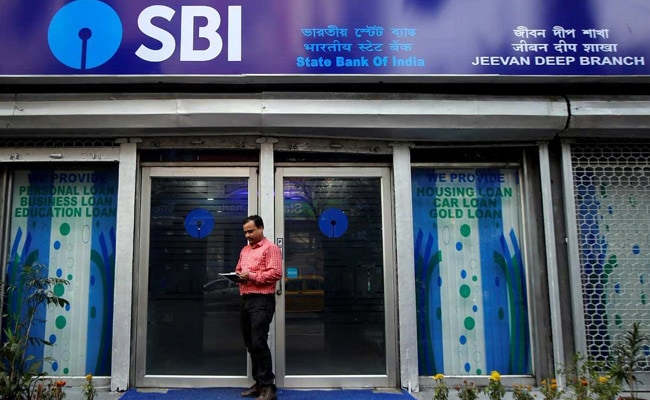 Customers can now avail an overdraft against Fixed Deposit (FD) via
State Bank of India (SBI)
YONO app, informed country's largest lender on its official twitter handle- @TheOfficialSBI. Under SBI's overdraft facility,
customers holding fixed deposit (FD)
in a single name can avail up to 90 per cent of the fixed deposit (FD) amount as an overdraft to meet emergency and other needs. The overdraft is created instantly online via SBI YONO without the need to visit the branch, said SBI on its portal.
#YONObySBI offers a one click facility to avail an #overdraft against your #fixeddeposit. Download: https://t.co/VFpiAhO7NR#SBI#StateBankOfIndia#StateBank#YONObySBI#AllInOne#LifestyleApp#BankingApp#Shopping#Movies#PersonalFinance#YONO#YouOnlyNeedOnepic.twitter.com/r9C455vugm

— State Bank of India (@TheOfficialSBI) April 25, 2018
Key things to know about SBI's overdraft facility against fixed deposit (FD):
1. Single account holder holding TDR (Term Deposit Receipt) and STDR (Special Term Deposit Receipt) with SBI in single name only can avail SBI's overdraft facility against
Fixed Deposit (FD)
online via YONO app.
2. Currently,
joint account holders
cannot avail this facility online, said SBI.
3. The minimum loan amount for availing online overdraft facility against FD is Rs 25,000 and maximum loan amount is Rs 5 crore.
4. SBI is charging an interest rate of 1 per cent more than the
linked fixed deposit for its online
customers while availing the overdraft facility.
5. There is no processing fee required to avail this facility.
6. The margin for availing
SBI's overdraft facility
against FD can go up to 90 per cent of FD.
7. Suitable repayment schedule is fixed depending upon the repayment capacity of the borrower. Maximum repayment period has been capped at 5 years against STDR and 3 years against TDR respectively for overdraft availed online, informed
SBI
on its portal.