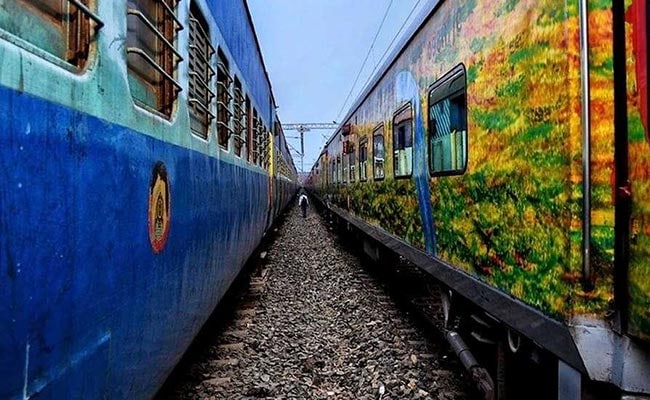 IRCTC (Indian Railway Catering and Tourism Corporation) offers booking and cancellation of railway tickets online, along with many other services. The online e-ticketing arm of Railways recently introduced a beta version of the website with new user interface (UI) with added facilities. Users can now check chances of waitlisted tickets getting confirmed via IRCTC website. Passengers can book and cancel tickets, file TDR (Ticket Deposit Receipt), avail concession, change boarding station, check booking history, claim refund, among many other services online.

Probability of waitlisted tickets getting confirmed

'Waitlist prediction feature' has been recently introduced by IRCTC which allows user to check the probability of a waitlisted or RAC (Reservation Against Cancellation) ticket getting confirmed. This technique uses algorithm based on historical booking trends of the particular train. The algorithm takes into account data of past 13 years to arrive at a robust, workable model.


Boarding station change online
Commuters can change their
boarding station online via IRCTC
website or rail connect android app by logging into his/her IRCTC account. Passenger can change his/her boarding station online before 24 hours of the scheduled departure of the train. In case a passenger has changed the boarding point, he/she will lose all the rights to board the train from the original boarding point, said IRCTC.
Concession on online railway tickets
Indian Railways offer concessions on ticket prices to different categories and the quantum of these concession ranges from 10 per cent to 100 per cent. However, the online ticket facility currently only offers concession on senior citizen and disabled people tickets. Other concession tickets can be availed at the Passenger Reservation System (PRS) counters at any
Indian Railways
reservation office. For men who are either 60 years old or above, Indian Railways give 40 per cent concession in all classes. Women who are either 58 years old or above can avail 50 per cent concession in all classes. This concession is also available in Rajdhani,
Shatabdi
and Duronto trains. Children below 12 years need to pay only 50 per cent fare, as for normal tickets.
Online TDR filing
IRCTC offers the facility of
online TDR filing
for cancellation of e-tickets after the chart preparation. Users can also track status of the refund case. TDR filing can be processed only if the customer was not able to perform the journey due to any /or the following reason: train canceled by Indian Railways, train running late by more than three hours and passenger not traveled, difference of fare in case proper coach not attached, AC failure, traveled without proper ID proof, wrongly charged by TTE and if party partially traveled. In case of RAC (Reservation Against Cancellation) tickets, TDR can also be filed online up to thirty minutes before the scheduled departure of the train.