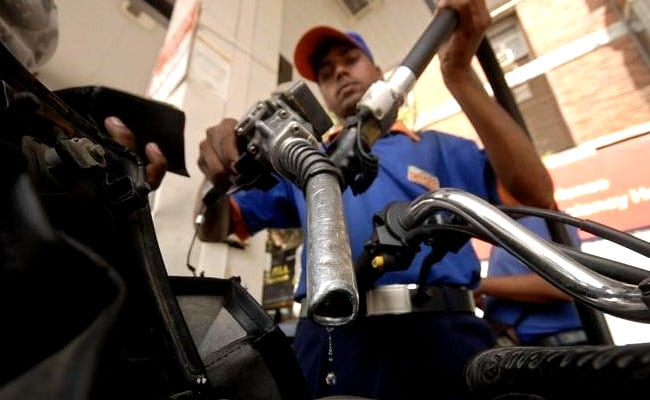 After a series of fuel rate cuts over past one month, petrol prices have come down by Rs 2.88 a litre in Delhi from its peak of Rs 78.43 on May 29. Similarly, diesel prices have fallen by Rs 1.93 a litre since May 29 when the fuel hit a high of Rs 69.31. In Mumbai and Chennai, petrol prices were cut by Rs 3.18 and Rs 3.03, respectively, during this period. Diesel prices, during the same period, came down by Rs 2.30 and Rs 2.06 in Mumbai and Chennai, respectively.
On May 30, fuel prices were cut for the first time after 16 days of relentless petrol, diesel price hikes led to strident calls for price revision. However, the price cut on May 30 was just one paisa. Early in the day on May 30, the first price cut had come as a major relief since it was thought to be 60 paise (as was mentioned on the IOC website) but later it was rectified to just one paise per litre.
However, several price cuts followed in the forthcoming days and now, the petrol prices in Delhi stand Rs 2.88 lower, and diesel prices Rs 1.93 lower against the fuel rates a month ago. In past one month, petrol prices have been lowered 22 times, while diesel prices were reduced on 18 days, as per the information shared on IOC (Indian Oil Corporation) website.
Ironically, a month after continuous rate cuts, the fuel rates have remained constant for the third day in a row on Friday. In Delhi and Mumbai, petrol prices now stand at Rs 75.55 and Rs 83.12 a litre. At the same time, petrol is being sold for Rs 78.23 and Rs 78.40 in Kolkata and Chennai, respectively, from 6 am onwards today. Likewise, diesel prices didn't change from the Thursday's level of Rs 67.38 in Delhi. In Kolkata, Mumbai and Chennai, diesel prices stand at Rs 69.93, Rs 71.52 and Rs 71.12, respectively.
Until June 26 (the day when the last daily price cut happened), petrol prices had been cut for six consecutive days and diesel prices for three days in a row.
On June 26, oil marketing companies (IOC, HPCL, BPCL) cut the petrol prices in the range of 14 to 18 paise, and diesel prices in the range of 10 to 12 paise.
Fuel Prices In Metro Cities
It was in June 2010 when the central government freed petrol pricing from its control, in other words deregulated it. Four years later, diesel prices were de-regulated in October 2014. Last year was quite historic for the fuel prices since the government allowed daily revision of prices starting mid-June 2017. This enables the oil marketing companies to raise or decrease the fuel prices in tandem with the change in crude oil prices, rupee-dollar exchange rate, among other factors affecting the change in fuel prices.
Petrol Prices In Non-Metro Cities
The central government raised excise duty on petrol by Rs 11.77 a litre and that on diesel by Rs 13.47 a litre in nine instalments between November 2014 and January 2016 to shore up finances as global oil prices fell.
Diesel Prices In Non-Metro Cities
However, the government cut the tax just once in October last year by Rs 2 a litre, the report further said.