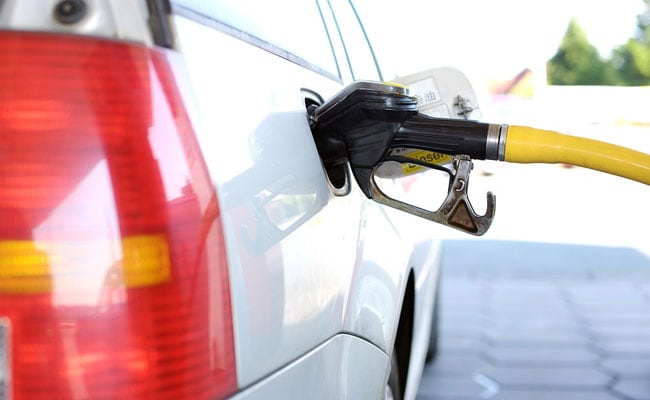 Even as petrol and diesel prices are at record highs, a brokerage today warned of a further hike of up to Rs 4.6 per litre in the prices of auto fuels. Petrol and diesel prices, which are revised on a daily basis from 6 am, were not raised for three weeks before Karnataka elections. Because of this, oil marketing companies (OMCs) now need to raise petrol prices by Rs 4.6 or 6.2 per cent and diesel rates by Rs 3.8 or 5.8 per cent, Kotak Institutional Equities said in a report.
"OMCs have started increasing retail prices now, but the ask-rate remains high at Rs 4-5/litre to earn normative margins," said Kotak Institutional Equities. "Our computation suggests that downstream OMCs are required to increase retail prices of diesel by a steep Rs 3.5-4/litre and gasoline (petrol) by Rs4-4.55/litre in the coming weeks to earn normative gross marketing margins of Rs 2.7/litre, assuming global price of diesel and gasoline and Rupee-US Dollar exchange rate remain stable hereon," the report added.
Petrol and diesel prices
were on Thursday hiked by 22-24 paise per litre across Delhi, Kolkata, Mumbai and Chennai. With this, petrol prices in Delhi are less than 1 per cent away from an all-time high of Rs. 76.06 per litre, which was recorded in September 2013. Diesel price in Delhi hit a fresh all-time high on Thursday - it has never been sold at Thursday's level in the past.
On Thursday, petrol prices were at Rs. 75.32 per litre in Delhi, Rs. 78.01 per litre in Kolkata, Rs. 83.16 per litre in Mumbai and Rs. 78.16 per litre in Chennai, according to Indian Oil Corporation. Diesel prices were at Rs. 66.79 per litre in Delhi, Rs. 69.33 per litre in Kolkata, Rs. 71.12 per litre in Mumbai and Rs. 70.49 per litre in Chennai.
Including Thursday's hike, petrol prices have gone up in the range of 69-73 paise per litre across the four metros in the last four days. Diesel prices have been raised by 70-93 paise per litre.
Meanwhile, oil prices hit $80 a barrel on Thursday for the first time since November 2014 on concerns that Iranian exports could fall because of renewed US sanctions, reducing supply in an already tightening market. Brent crude futures reached an intraday high of
$80.18 a barrel
before receding to $79.67 at 1326 GMT, news agency Reuters reported.
The rise in crude prices has also had a sharp effect on the
rupee
, which is down about 6 per cent so far this year against the US dollar.
Trade deficit
, which measures the amount by which imports exceed exports, slightly widened to $13.72 billion in April from $13.25 billion a year ago. With India importing 80 per cent of its oil needs, it is likely to rise further.
The annual
retail
and
wholesale
inflation accelerated to 4.58 per cent and to 3.18 per cent respectively in April, mainly due to higher fuel and food prices, which may make the central bank adopt a hawkish tone in its rate-setting policy meet in June, say experts.