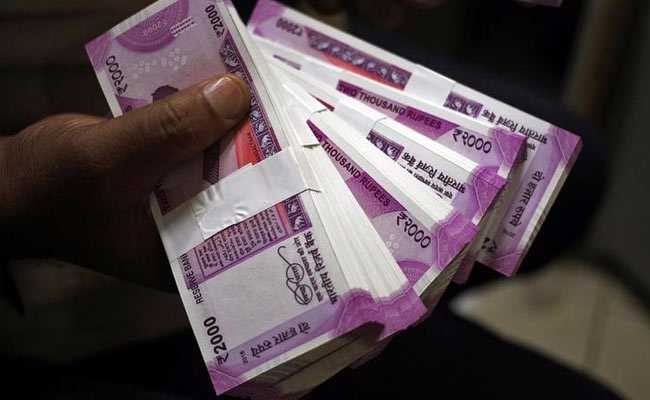 Highlights
Possibility of rupee heading towards 70 increasing, say some experts
Rupee has fallen sharply against US dollar this year
On Wednesday, rupee hit 16-month low of 68.13 against greenback
After posting strong gains against the US dollar in 2017, the rupee has fallen sharply against the greenback this year. The rupee is down about 6 per cent so far this year against the US dollar. The rupee is close to 68 levels per US dollar on Friday. Some experts believe that the possibility of the rupee heading towards the 70 mark against the US dollar is increasing. "Macros are stacked against the rupee...and the possibility of rupee hitting 70 soon is increasing," forex advisory firm IFA Global said in a note.
"The current bout of
rupee weakness
does not just seem like a passing phase. The inflation dynamics have changed. India is vulnerable to rising crude prices," IFA Global said.
Here are five reasons why the rupee is falling against the US dollar (INR vs USD):
1)
Global oil prices
have crept closer to $80 per barrel, a level it has not seen since November 2014, as supplies tighten while demand remains strong. ANZ bank said on Thursday that Brent was "now threatening to break through $80 per barrel...(as) geopolitical risks continue to support prices". ANZ also said the falling US inventories were "raising concerns of tight markets heading into the US driving season", during which demand typically rises. India imports bulk of its oil imports and higher crude prices puts pressure on domestic inflation and current account and fiscal deficits.
2) India's
annual retail and wholesale inflation
accelerated in April, mainly due to higher fuel and food prices. Some economists have changed their views to expect a more hawkish Reserve Bank of India (RBI) at its next policy meeting next month.
3)
Trade deficit widened to $13.72 billion
in April from $13.25 billion a year ago and could rise further with India importing 80 per cent of its oil needs. Salil Datar, CEO and executive director of Essel Finance VKC Forex, said increase in inflation and widening trade deficit are likely to take the USD/ rupee to 68-68.50 levels in the near term.
4) Sharply rising US dollar yields have
boosted the dollar
against a basket of other major currencies. The increase in US bond yields have helped buoy the dollar, which has gained 1.5 per cent against a basket of six major currencies so far this month. US 10-year Treasury yields have risen to an almost 7-year high after data this week showed a solid rise in US retail sales, suggesting the world's biggest economy is on a stronger footing in the second quarter.
5) Outflows from domestic capital markets have also contributed to the rupee's decline. Foreign investors have pulled $3.3 billion from
Indian bonds
this year, adding to the relentless selling by state-owned lenders. The Indian 10-year benchmark bond yield rose to 7.90 per cent this week, the highest since August 2015. The benchmark 10-year yield is likely to be at about 7.83 per cent by year-end, and edge higher to 7.87 per cent by March-end, according to a Bloomberg poll of 10 analysts.