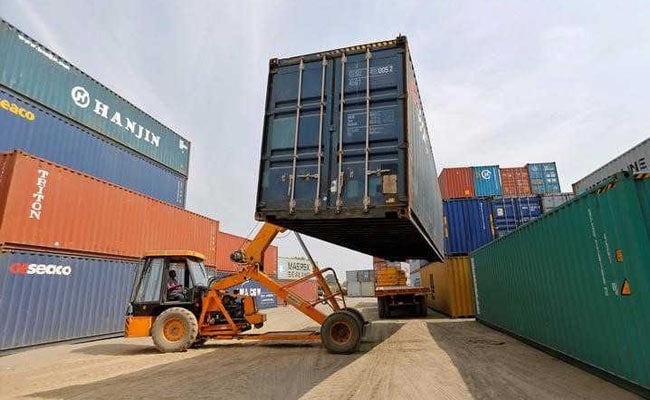 Highlights
Merchandise exports for April rose 5.2% to $25.9 billion from a year ago
Trade deficit for FY18 ending in March grew to $156.8 billion
Goods imports in April were $39.6 billion, a gain of 4.6% from a year ago
New Delhi: Country's trade deficit slightly widened to $13.72 billion in April from $13.25 billion a year ago, government data showed on Tuesday.
Merchandise exports for April rose 5.2 per cent to $25.9 billion from a year ago.
Goods imports last month were $39.6 billion, a gain of 4.6 per cent from a year ago, data from the commerce and industry ministry showed.
The trade deficit for 2017/18 fiscal year ending in March grew to $156.8 billion from $105.72 billion in the previous year, mainly driven by a rising oil import bill - a growing concern for the central bank.
© Thomson Reuters 2018
(Except for the headline, this story has not been edited by NDTV staff and is published from a syndicated feed.)