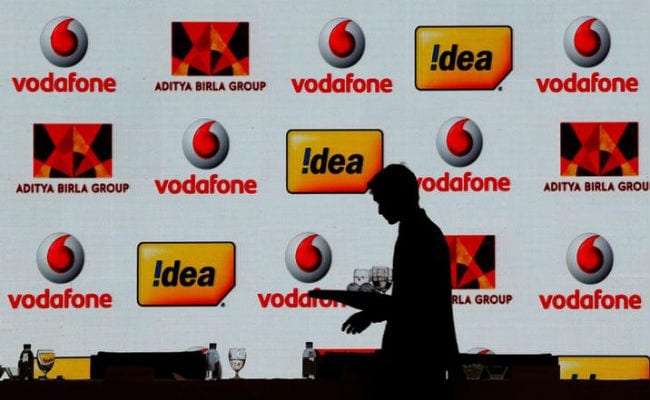 Telecom majors Vodafone Idea and Bharti Airtel on Monday announced they will increase their tariffs from next month. In separate statements, the companies said the increase in mobile phone call and data charges starting December 1 was warranted for viability of their businesses. The hike in tariffs follows record losses by the companies for the quarter ended September 30 due to huge provisions towards clearance of dues owed to the telecom department for adjusted gross revenue (AGR). Analysts say the higher tariffs will augur well for the companies amid high competition in the telecom industry.
Here are 10 things to know:
In its statement on Monday, Vodafone Idea - the country's largest telecom operator by subscriber base - said there is "acute financial stress in the telecom sector" and a high-level Committee of Secretaries headed by the Cabinet Secretary is looking into providing appropriate relief.

The company said it is speedily expanding both its coverage and capacity and is well on track to offer 4G services to 100 crore Indian citizens by March 2020.

"The telecom sector is highly capital intensive with fast changing technology cycles that require continuing investments. It is, therefore, extremely important that the industry remains viable to support the vision of Digital India," Bharti Airtel said. Neither of the companies mentioned the quantum of tariff hikes.

Last month, the Supreme Court upheld a demand by the Department of Telecommunications (DoT) and rejected telecom companies' appeal against the government's definition of adjusted gross revenue (AGR). The top court allowed the telecom department to recover dues worth Rs. 1.33 lakh crore from telecom companies.

The DoT and the mobile carriers have been at odds over the definition of AGR. The companies argue that AGR should comprise just revenue accrued from core services, while the DoT says AGR should include all revenues.

The government has said it is considering requests for financial relief from mobile carriers Vodafone Idea and Bharti Airtel, and is yet to take a final decision.

Relief measures could include a waiver or deferred payment terms, according to news agency Reuters.

Last Friday, Bharti Airtel and Vodafone Idea reported record losses for the quarter ended September 30.

Vodafone Idea's net loss of Rs 50,921.9 crore for the three-month period marked the biggest quarterly loss in India's corporate history. The company said provisions for outstanding government dues and penalty due to a one-time charge of Rs. 25,677.9 crore by the telecom department affected its financial performance.

Bharti Airtel's net loss came in at Rs 23,045 crore, after it made a provision of Rs 28,450 crore following the Supreme Court ruling.