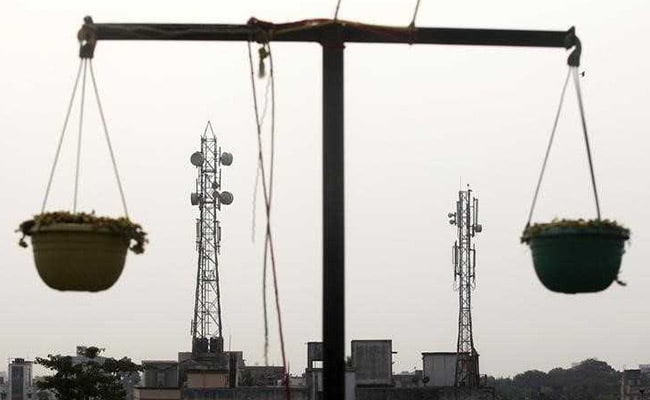 The Supreme Court on Thursday rejected telecom companies' appeal against the government's definition of adjusted gross revenue (AGR) and allowed the Department of Telecommunications (DoT to recover dues worth Rs 1.33 lakh crore from telecom companies - Bharti Airtel, Reliance Communications (RCom) and Vodafone Idea.
The Supreme Court said that the adjusted gross revenue will also include other items besides licence fee. However, the gains from sale of capital assets and insurance claims by telecom companies will not be a part of it, the top court further said.
The verdict came as a huge relief for the telecom department and as a big setback for the telecom operators, reeling under heavy debt and intense competition in the sector.
"We are disappointed by the verdict of the Hon'ble Supreme Court. The definition of AGR has been a long standing dispute between the DoT and the Telecom Service Providers (TSPs) dating to 2005," Bharti Airtel spokesperson said.
"The TSPs have invested billions of dollars in developing the telecom sector and providing world-class services to consumers. This decision has come at a time when the sector is facing severe financial stress and may further weaken the viability of the sector as a whole. Of the 15 old operators impacted by the order, only two private sector operators remain in service today. The Government must review the impact of this decision and find suitable ways to mitigate the financial burden on the already stressed industry," Airtel's spokesperson added.
On the other hand, Vodafone-Idea said it will explore grounds to file a review application.
"We will study the ruling as soon as it is available, along with our legal advisers, to determine next steps. If there are technical or procedural grounds for doing so, this could include a Review Application", a Vodafone-Idea spokesperson said.
Meanwhile, the telecom companies sought six months for clearing the dues.
The Department of Telecom claimed dues of around Rs 92,000 crore as license fee and Rs 41,000 crore as spectrum usage fee from Bharti Airtel, Vodafone Idea and Reliance Communications.
Department of telecommunications has claimed license fee dues of Rs 21,682 crore from Bharti Airtel, Rs 19,823 crore from Vodafone Group, Rs 16,456 crore from Reliance Communications and Rs 8,485 crore from Idea Cellular.
The revenue accruing to telecom companies other than termination fee and roaming charges are a part of the adjusted gross revenue, the Supreme Court said.
However, the telecom companies had argued that non-telecom revenue like rent, internet income and dividend income should be excluded from the AGR.
In 2006, the Telecom Disputes Settlement and Appellate Tribunal (TDSAT) had decided the issue of AGR in favour of telecom companies.
Following the Supreme Court's order, Vodafone Idea shares plunged as much as 19 per cent, while Bharti Airtel dropped over 5 per cent.