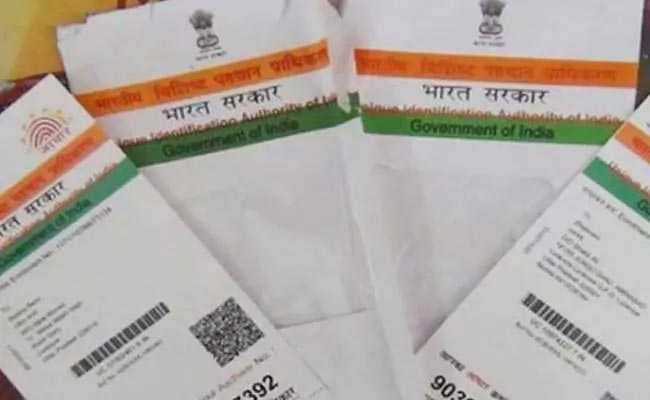 Virtual ID or VID is a temporary, 16-digit identification number mapped with the 12-digit Aadhaar number, also known as Unique Identity Number (UID). A VID enables a user to undergo verification under the Aadhaar biometric ID programme without disclosing the 12-digit Aadhaar number. A VID can be used instead of the Aadhaar number for authenticating one's identity. Once the 16-digit number is generated, authentication can be performed using the VID in a manner similar to using the Aadhaar number. It is not possible to derive the Aadhaar number from a VID, according to the Unique Identification Authority of India (UIDAI), the agency responsible for issuing the Aadhaar number as well as the Aadhaar card.
#AadhaarTutorials
Read all about Virtual ID or VID here: https://t.co/LEfpV8fEld You can generate your VID from: https://t.co/RXVAAXoR1d or #mAadhaar App. For further help, watch the video https://t.co/vGLsPDgPADpic.twitter.com/SzxYf3O8YH

— Aadhaar (@UIDAI) August 18, 2020
How To Generate An Aadhaar Virtual ID
Here's a step-by-step process for generating a 16-digit virtual ID:
Go to the UIDAI portal and select the "Virtual ID Generator" option under the Aadhaar Services section. Here's the direct link.
On the Virtual ID Generator page, enter details such as the Aadhaar number in the given space and click on "Send OTP".
Enter the OTP or one-time passcode (received on the Aadhaar-registered number) in the given space. At this stage, the user can choose between generating a new VID or retrieving an existing VID.
Click on "Generate VID" to proceed.After this, the virtual ID is sent to the Aadhaar-registered mobile number.
(Also Read: Need To Update Aadhaar Card Address? Here's How To Do It Online | How To Download A Digital Copy Of Your Aadhaar Card)
The UIDAI engages on social media from time to time to share latest information on the Aadhaar card programme with users.