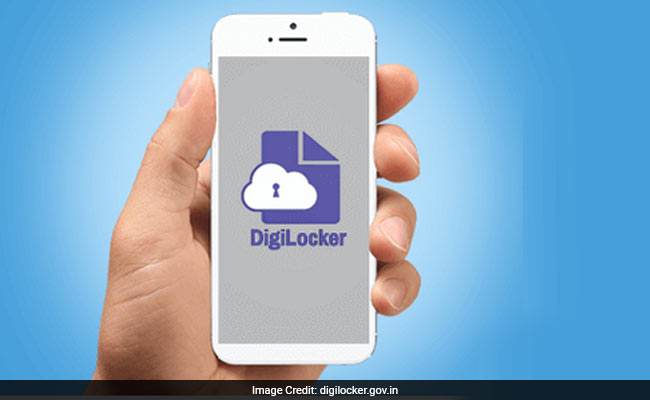 If you are travelling by an Indian Railways train, you are now permitted to use your aadhaar card and driving licence saved in Digital Locker as a proof of identity. DigiLocker is a cloud-based platform for issuance and verification of documents and certificates that allow users to store and access electronic versions of their certificates. A Railway Ministry statement on Thursday stated, "While undertaking a journey in a train, if a passenger shows the aadhaar/driving licence from the 'issued documents' section by logging into his/her DigiLocker account, the same should be considered as valid proof of identity."
As a disclaimer, the railway ministry statement stated: "It is, however, clarified that the documents uploaded by the user himself/herself will not be considered as a valid proof of identity."
To be able to conveniently use DigiLocker, you should have your phone linked to DigiLocker.
Open DigiLocker account in five easy steps
1. At the outset, you can sign up your DigiLocker account with your mobile number. Your mobile number will be authenticated by sending an OTP (one-time password) followed by selecting a username & password. This will create your DigiLocker account, reveals the information given on https://digilocker.gov.in.
2. After you sign up with mobile, you can proceed to sync with your aadhaar number. After your DigiLocker account is successfully created, you can voluntarily provide your Aadhaar number (issued by UIDAI) to avail additional services.
3. You can now get the documents from issuers. The issuers include UIDAI, Income tax department (for PAN) or CBSE for the respective documents.
4. Once you receive the documents, you can move on to share the documents with requesters such as IRCTC/ Indian Railway.
5. As the last step, the documents are meant to be verified by requesters.
The government statement on Thursday also stated that the necessary instructions may be issued to all concerned to avoid inconvenience to the passengers. Besides IRCTC, DigiLocker has also tied up with CBSE to provide digital versions of marksheets of students.Subscribers can also integrate their Permanent Account Number (PAN) with DigiLocker.
The railway ministry's statement further said that the issue regarding accepting aadhaar and driving licence as valid proof of identity when presented from digital locker account of the passenger has been examined and it has been decided that while undertaking a journey, aadhaar/driving licence shown from the issued documents section will be considered as valid proof of identity.
The following proofs of identity are considered as valid for undertaking journey in any reserved class of Indian Railways:
A. Voter photo identity card by Election Commission of India
B. Passport
C. PAN card
D. Driving Licence
E. Photo card with serial number issued by central/state government
F. Student ID card issued by recognised school/ college.
G. Nationalised bank passbook with photographs
H.Credit cards issued by banks with laminated photograph
I. Aadhaar card issued by the UIDAI
J. Photo identity cards having serial number issued by PSU of state/central govenment, district administration and municipal bodies, panchayat.
K. Attested photocopy of ration card with photographs and nationalised bank passbook with photograph.