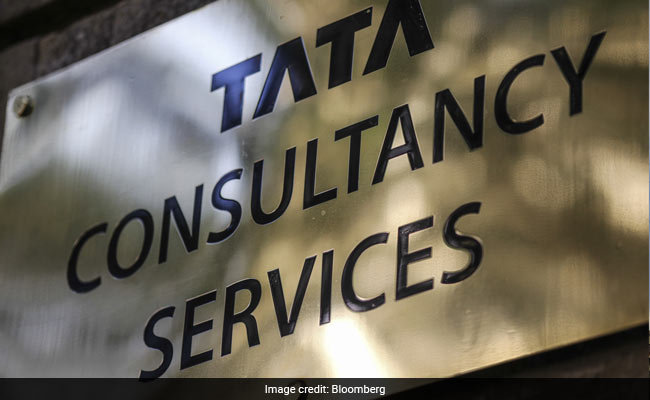 Tata Consultancy Services Ltd (TCS)
expects a rebound in spending by its key banking, financial services and insurance (BFSI) clients this financial year, it said on Thursday, as it posted its biggest-ever profit, helped by deal wins. India's top software services exporter is more confident about BFSI revenues from North America as client discussions show there is "not much stress left in the system," and this could potentially translate into better client spending through the course of the year, CEO Rajesh Gopinathan told reporters.
"We are seeing strong demand in digital, in security and blockchain, in analytics, data," Chief Operating Officer N Ganapathy Subramaniam said. "All this gives us the confidence that BFSI should grow."
BFSI clients account for TCS' biggest revenue stream, but their low spending on technology has led to sluggish growth in the segment.
Deal wins in the quarter to March helped the Mumbai-headquartered company post its biggest-ever net profit of Rs 6,904 crore, beating analysts' average estimate of Rs 6,798 crore.
Mr Gopinathan said TCS' early investments in digital technologies such as cloud, analytics and big data were paying off as the company remained well-positioned to transform clients' businesses.
"The ability to transform comes from our ability to participate right from the back-end to the front-end and have a full spectrum of solutions." Gopinathan said.
As traditional businesses get disrupted by nimble and agile start-ups globally, India's $154 billion IT industry says it is helping clients transform legacy businesses using digital services.
TCS
, India's most valuable listed company with a market capitalisation of about $92 billion and part of salt-to-software conglomerate Tata group, reported Rs 32,075 crore as income from operations, a rise of 8.2 percent from a year ago.
TCS' smaller rival
Infosys Ltd
kicked off the earnings season last week with a higher profit and a healthy revenue forecast for the year, though its margin guidance failed to cheer investors.
© Thomson Reuters 2018
(This story has not been edited by NDTV staff and is auto-generated from a syndicated feed.)