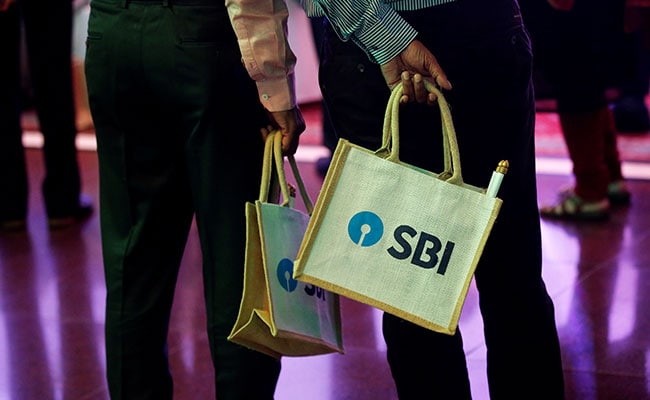 State Bank Of India (SBI), country's largest lender, offers a wide range of services in the personal banking segment. These products are designed with flexibility to suit customer's personal requirements and are available at all branches, noted the lender on its portal- sbi.co.in. From internet banking facility to 24-hour ATM (automated teller machines) facility, from online trading platform to national pension system (NPS), from safe deposit locker to foreign inward remittance service, the lender provides a variety of options.
Here are top 10 services offered by State Bank of India (SBI):
ATM services: SBI offers the convenience of 43,000+ ATMs in the country. This means that one can transact free of cost at the ATMs of State Bank Group using any State Bank ATM-cum-debit card. This includes the ATMs of State Bank of India as well as the associate banks - namely, State Bank of Bikaner and Jaipur, State Bank of Hyderabad, State Bank of Mysore, State Bank of Patiala and State Bank of Travancore, said SBI.

Cards: SBI offers a host of debit cards, ranging from classic debit cards to RuPay debit cards, silver international debit cards to global international debit cards, from gold international debit cards to platinum international debit cards, among others.

Internet banking: The internet banking portal of the bank- onlinesbi.com, enables its retail banking customers to operate their accounts from anywhere anytime, removing the restrictions imposed by geography and time. It's a platform that enables the customers to carry out their banking activities from their desktop, aided by the power and convenience of the internet, noted SBI.

National Pension System (NPS):National Pension System (NPS) is a defined contribution pension system introduced by the government as a part of pension sector reforms, with an objective to provide social security to all citizens of India. It is administered and regulated by Pension Fund Regulatory and Development Authority (PFRDA). NPS offers two types of accounts: Tier 1 and Tier 2. Subscribers must make a minimum contribution of Rs 1,000 per annum for the tier 1 account. For the tier-2 account of NPS, there is no minimum requirement of contribution, said SBI.

Online Trading: SBI in alliance with SBICap Securities Limited offers an online trading account which allows trading from the comfort of home or office through the internet. This service provides a 3-in-1 account which is an integrated platform of savings bank account, demat account and an online trading account.

Safe Deposit Locker: For the safety of valuables, SBI offers safe deposit locker facility at a large number of branches. There is a nominal annual rent, which depends on the size of the locker and the centre at which the branch is located. The rent is payable in advance for the financial year. A copy of the locker agreement regarding operation of the locker is provided to the locker hirer at the time of allotment of the locker, noted SBI. The major advantage of availing these facilities is that in the event of unfortunate death of one of the joint locker-hirer, the right to the contents of the locker does not automatically devolve on the surviving joint locker-hirer/ nominee (s), unless there is a survivorship clause/ nomination.

Foreign Inward Remittance: Customer can send remittances to India for credit to his/her account with the bank or for any family member in a convenient way with SBI's foreign offices network and correspondent banking arrangements, mentioned the lender. The facilities of remittances are available worldwide.

Green remit card: SBI green remit card is a simple magstripe based card without PIN. The product is targeted to facilitate non-home cash deposit transactions to be routed through green channel counter (GCC)/ cash deposit machine (CDM). All customers (remitters), particularly non-account holders, who want to remit money to a SBI bank account at regular intervals can avail this facility. The transaction limit is Rs 25,000 per transaction subject to a monthly cap of Rs 1,00,000, as mentioned on SBI's portal.

sbiINTOUCH: There are 257 sbiINTOUCH branches which are equipped with state-of-the-art digital technology. These sbiINTOUCH branches cover more than 143 districts across the country. These futuristic branches offer customers banking through self-service kiosks and services of other SBI subsidiaries such as life insurance, general insurance, mutual funds, credit cards, and online trading through SBI cap securities, noted the lender.

NO Queue Mobile App: SBI's 'NO Queue' app offers booking of a virtual token from any place without being physically present in the branch. With 'NO Queue' app, customer can book a virtual queue ticket for the nearest branch and get real time status notification of his/her position in the queue. Thus, one can virtually book queue ticket to avoid long queues.
Post a comment