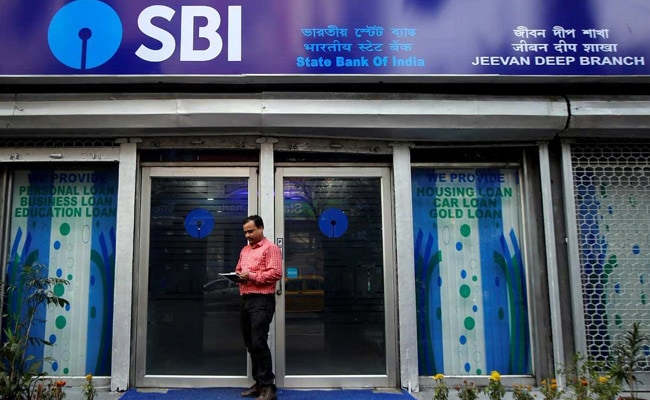 State Bank of India (SBI) has asked its internet banking customers to register their mobile numbers with the bank by the end of the month. SBI internet banking customers, or customers who have subscribed to the bank's internet banking service, are required to register their mobile number with the lender by November 30, according to the bank's corporate website - sbi.co.in. Failing to do so by the stipulated due date may lead to deactivation or blockage of the bank account, according to SBI.
"Please register your mobile number by November 30.2018, failing which your internet banking access may be deactivated/blocked with effect from December 1, 2018," SBI said on its website. It also said, citing RBI regulations, that it is mandatory for the customer to register the mobile number to avail internet banking services.
SBI's move is in line with Reserve Bank of India guidelines, which mandate commercial banks to ask their customers to mandatorily register for SMS alerts for electronic banking transactions. The banks may not offer the facility of electronic transactions, other than ATM cash withdrawals, to customers who do not provide mobile numbers to the bank, states a July 2017 circular by the RBI.
By registering his or her mobile number with SBI by November 30, 2018, the internet banking subscriber will be able to use the service in an "uninterrupted" manner, according to the bank's website.
How to register mobile number with SBI
In order to register the mobile number with SBI, the bank's icustomer is required to visit a bank branch, the country's largest lender said on its website.
Meanwhile, SBI time and again shares tips for its customers in a bid to promote safe transactions. "Do not use internet banking if your computer is not free of malware," SBI mentioned on its internet banking portal.
Registration of mobile number for all SBI accounts is mandatory in order to avail of internet banking facilities and electronic transactions, other than ATM Cash Withdrawals.#StateBankOfIndia#SBI#CustomerProtection#Awareness#IndianBanking#DigitalBanking#ATMpic.twitter.com/NPyw6WfFAt

State Bank of India (@TheOfficialSBI) February 26, 2018
Through its internet banking portal, onlinesbi.com, SBI provides several personal banking services online to its customers.
"Never respond to any popup, email, SMS or phone call, no matter how appealing or official looking, seeking your personal information such as username, password(s), mobile number, ATM card details etc," it added.