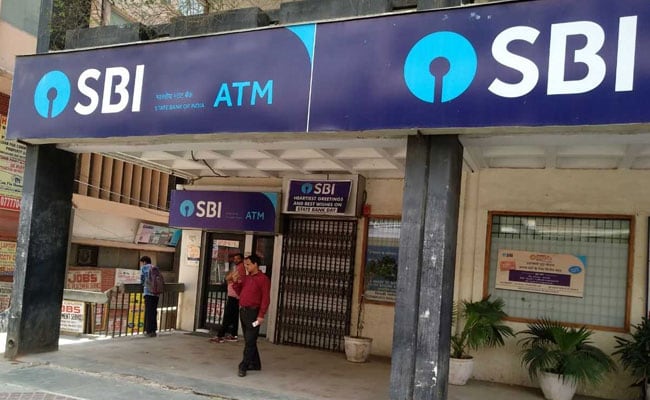 SBI or State Bank of India processes transactions worth more than Rs 27,000 crore in a day through its internet banking platform. This was said by the country's largest bank SBI on microblogging site Twitter. Currently, SBI provides
internet banking services
through its portal onlinesbi.com. SBI customers having subscribed to the bank's internet banking can perform many important tasks online through the OnlineSBI portal, without having to physically visit a bank branch. They can open a digital savings bank account, access information on account balance, request a fund transfer, apply for a new
cheque book
and set up a
recurring deposit
or
PPF (Public Provident Fund)
account, among several other facilities.
SBI's net banking portal, OnlineSBI.com, processes more than 3,000 transactions per minute, the bank added.
How to access SBI net banking facility through onlineSBI.com
To make use of SBI's internet banking portal, a user is required to have an existing account with the bank. Registration for the internet banking service with an SBI bank branch is also required. Upon registration, the SBI bank branch provides the subscriber with a "Pre Printed Kit", which contains a username and a password. These details are required for logging into the portal for the first time after registration.
For individuals "not in a position to collect the PPK in person, the bank will arrange to send a username through SMS and a mailer containing password to your registered address", according to the SBI website.
How to open bank account via SBI's online banking facility
SBI's net banking portal - OnlineSBI - enables users to apply and open a savings bank account online. For this, the user is required to access the 'Online SB Account Application' link on the home page of the portal. Those looking to subscribe for the bank's net banking facility can also walk in to any of the bank's branches.
SBI offers several types of savings bank accounts. One of these is the SBI digital savings bank account that can be opened on a paperless basis. The bank account requires the customer to visit an SBI branch just once, according to the bank's website. SBI digital savings bank account comes with a personalized platinum debit card. The bank account is free from any requirement to maintain a specific monthly average balance till March 31, 2019, according to the SBI website.
#DidYouKnow that the Internet Banking Platform, Online SBI, processes transactions worth over INR 27,000 crores in a day? That's INR 18,75,00,000 per minute! Have you logged on yet?#SBITrivia#SBI#StateBankOfIndia#OnlineSBI#InternetBanking#OnlineBankingpic.twitter.com/m6LLILAU6C

State Bank of India (@TheOfficialSBI) June 12, 2018
Here are five things to know about SBI's digital savings bank account facility
:
1. Who can open: The bank account is available to Indian residents above 18 years of age. Aadhaar card and
PAN card
are mandatory for opening this account.
2. More of operation. The digital savings bank account can be operated on a 'single' basis. A branch visit is required for converting the bank account into a joint account.
3. The digital savings bank account requires mandatory nomination.
4. The personalised platinum debit card is issued free of cost to the account holder. However, the bank charges an annual maintenance charge of Rs 200. This charge is waived off for customers maintaining a quarterly average balance above Rs. 25,000, according to the SBI website.
5. Bank account statement: The account statement is sent on the email address provided by the user.