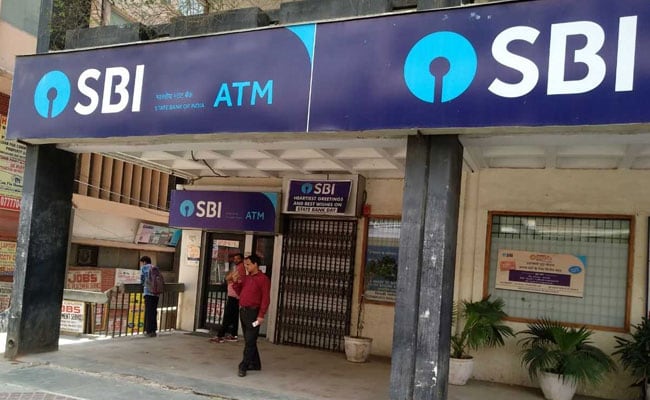 SBI or State Bank of India offers an auto debit facility for a customer to make contributions to his or her National Pension System (NPS) account. This was said by the country's largest bank, SBI, on microblogging site Twitter. NPS - which has no fixed rate of interest - offers market-linked investment return with the option of making adjustments in portfolio. While making an investment in NPS, an individual can design a portfolio of his or her choice by entering preference for exposure in asset classes such as equity, corporate debt and government securities. SBI's auto-debit - or auto withdrawal - facility enables the user to instruct the bank to make NPS contributions at regular monthly intervals, according to SBI. (Also read: Planning your retirement? Read about Atal Pension Scheme)
Instruct the bank to make the contributions at regular monthly intervals and enjoy the low cost of investing in the #NationalPensionSystem. Register your account at https://t.co/iZkW9hpl83 today! For details visit https://t.co/B1f4rdootN#SBI#NPS#NationalPensionScheme#Pensionpic.twitter.com/ltZUGMAxrO

State Bank of India (@TheOfficialSBI) July 30, 2018
Types of NPS accounts
NPS offers two types of accounts: Tier 1 and Tier 2. While the Tier 1 NPS account is strictly a pension account which doesn't allow withdrawals, the Tier 2 account - known as investment account - allows withdrawals. The Tier 1 NPS account offers tax benefits while the Tier 2 NPS account doesn't offer any such benefit.
An NPS account can be opened by individuals between 18 and 65 years of age.

Choice of investment
Under NPS, the investor gets to decide where to put the money. That means the subscriber can decide his preferred weightage in asset classes such as equity funds and government securities.
SBI's auto debit or standing instruction (SI) facility is comparable with the SIP or Systematic Investment Plan (SIP) facility that enables the investor to park funds in mutual funds by paying a sum of money at equal intervals. Interested subscribers can register for standing instruction (auto debit) - to have the bank process their monthly NPS contributions - either in online or offline modes. While registering for the auto debit facility online, the user is required to access the 'NPS Contribution' option available on SBI's internet banking portal - onlinesbi.com. In the offline mode, the investor can fill out and submit a physical form to an SBI branch registered for NPS.
Here's what this form looks like:
The form - to enroll for an NPS account at a registered SBI branch - can be downloaded and printed through a link provided by the bank.
And now, the cost.
The investor is required to bear the following costs for taking up registration or performing certain related tasks.
Type of Service
Service charges to be paid to the Point of Presence (POP) by the Subscriber (excluding GST)
Initial Subscriber Registration/per subscriber
Rs 200
Initial Contribution amount / per subscriber
Ad valorem 0.25% of the contribution amount (Minimum: Rs 20; maximum: Rs 25,000)
Subsequent Contribution Transaction Charge/ per subscriber
Ad valorem 0.25% of the contribution amount (Minimum: Rs 20; maximum: Rs 25,000)
Any other transaction not involving a contribution from subscriber/ per subscriber
Rs. 20
Persistency
Rs 50 per annum (only for NPS- All citizen model) - recovered through cancellation of units
(Source: bank.sbi)
These charges, applicable for registration of an NPS account or performing a transaction through a bank branch or a point of presence (PoP), exclude applicable taxes, according to SBI. The fee structure may change from time to time as may be decided by pension regulator PFRDA, State Bank of India mentions on its portal.