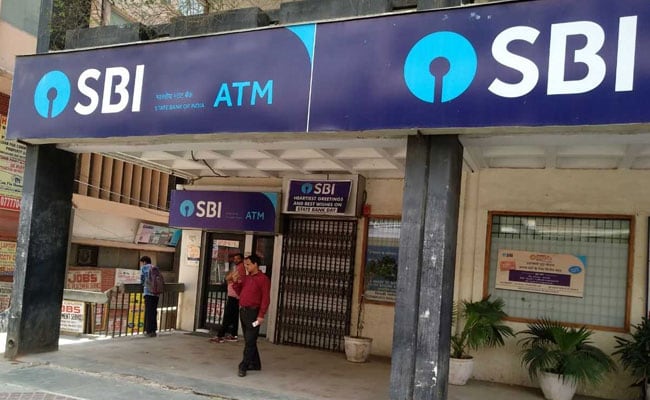 Highlights
SBI, PNB posted heavy losses in the fourth quarter results
State Bank of India posted the largest ever loss of Rs 7,718 crore in Q4
PNB posted a loss of Rs 13,417 crore in the quarter that ended in March
The Union government will ensure that all its state-run public sector banks meet their minimum capital requirements as mandated by the Reserve Bank of India (RBI), a top government official said on Wednesday. Most state banks, including State Bank of India (SBI) that posted a loss of over Rs 7,700 crore in its fourth quarter (Q4), have posted big losses in the quarter to March as bad loans surged after the central bank eliminated half a dozen loan restructuring schemes to hasten the clean-up of near-record levels of bad debt in February.
"When you do the cleaning part, a bit of dust, a bit of pain, is okay," Union financial services secretary Rajeev Kumar told reporters, adding that he expected financials of state-run banks to improve going forward.
The central government will not allow the banks to default under any circumstances, Kumar said even though he maintained that the amount of capitalisation sanctioned by government for banks was sufficient.
On Tuesday,
State Bank of India (SBI) reported a loss of Rs. 7,718 crore
($1.1 billion) - its biggest ever - in the January-March quarter, as the country's biggest lender set aside more provisions for bad loans after a change in banking regulation.. The loss for the three months to March 31 was deeper than what the market had expected. Analysts on average had expected SBI to report a loss of Rs. 1,285 crore, according to Thomson Reuters data. In the December quarter, SBI had posted a loss of Rs. 2,416 crore.
"Last year was a year of despair. This year is a year of hope, and next year will be a year of happiness," said Chairman Rajnish Kumar after the results.
Even the second largest public sector bank
Punjab National Bank (PNB) reported
on Tuesday a Rs 13,417 crore ($1.98 billion) fourth-quarter net loss, the worst ever by a domestic lender, after its bad-loan provisions soared due to a massive fraud.
The loss of PNB was attributed to the provisions made on account of massive losses amounting to Rs 13,500 crore it incurred on account of fake letters of undertakings (LoUs) issued to other banks allegedly by Nirav Modi and his firms. Most of the LoUs were not honoured.
The flicker of hope lies in the insolvency and bankruptcy code (IBC) that allows the banks to recover dues from the bankrupt entities by selling them to other companies which are willing to take the assets along with the loans due to the lenders.
The recent success story is of
Bhushan Steel
that was acquired by Tata Steel's subsidiary Bamnipal Steel, thus saving the lenders of their dues.
The move was lauded by Union finance minister Piyush Goyal who called it a "historic breakthrough" in resolving legacy issues of banks. Piyush Goyal said, "Liquidation value of Bhushan Steel was Rs. 14,541 crore but creditors received almost 4 times the amount (Rs. 36,400). This was possible due to the robust and transparent Insolvency & Bankruptcy Code brought by this Government." (
With Reuters inputs
)