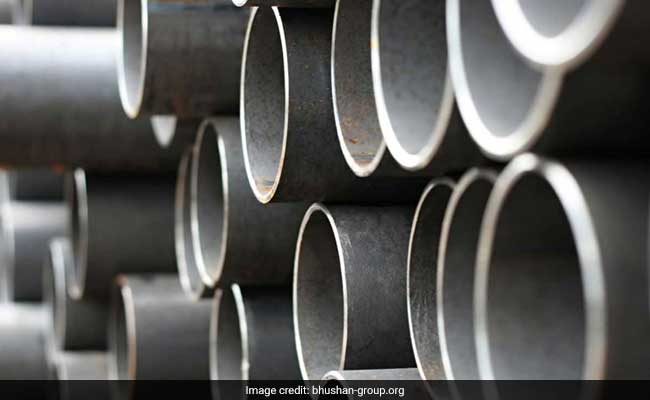 As Tata Steel's subsidiary Bamnipal Steel Ltd acquired Bhushan Steel on Friday, Union Finance Minister Piyush Goyal (who recently took the finance ministry's charge from Arun Jaitley in wake of the latter's ill health) described it as a "historic breakthrough" in resolving legacy issues of banks. The purchase is set to help the banks recover NPAs amounting to over Rs 36,000 crore in the time to come. Piyush Goyal said, "Liquidation value of Bhushan Steel was Rs 14,541 crore but creditors received almost 4 times the amount (Rs 36,400). This was possible due to the robust and transparent Insolvency & Bankruptcy Code brought by this Government."
A
Tata Steel press release
on Friday stated that settlement of the amounts equivalent to Rs 35,200 crore towards financial creditors of
Bhushan Steel
is being undertaken as per the terms of the resolution plan. Rs 1,200 crore will be paid to the operational creditors of Bhushan Steel over a period of 12 months as per their limited claims. So, overall, the creditors stand to receive Rs 36,400 crore as per the debt resolution plan.
Also Read
:
Tata Steel Acquires 72% Stake In Bankrupt Bhushan Steel
Further congratulating to Prime Minister Narendra Modi and Arun Jaitley for a "historic breakthrough in resolving legacy issues of banks", Goyal said that lenders (banks) recovered almost entire principal loan of Bhushan Steel through Rs 36,400 crore transparent bid by Tata Steel and also got 12% stake in the company.
"For the first time such a large loan resolution has been achieved through upfront payment received by Banks through sale of a company. This is a record step towards resolving the legacy of unprecedented amount of bad bank loans inherited by this Government," said Goyal.
Goyal asserts, in his twitter handle, that the NPA resolution process is being done through a fair and transparent Insolvency & Bankruptcy Code (which is) helping boost both the banking sector & the economy. This has been recognised by International Credit Rating Agencies as well.
Also Read
:
Tata Steel Posts Q4 Profit At Rs. 14,688 Crore
With recovery of NPAs, said Goyal, banks will now be in a position to offer more and affordable credit to major sectors of the economy especially the MSME sector. This will boost employment & the economy even more, wrote Goyal.
Not only Goyal, even Rajeev Kumar, secretary department of financial services, called the day as "historic" since the banks recover Rs 32,500 crore from the sale of Bhushan Steel to Tatas under the Insolvency and Bankruptcy Code. Banks will gain from write back," he wrote on his unconfirmed twitter handle. He further added that 53 lenders, domestic and international, stand to recover Rs 35,200 crores which is 76% of the outstanding bad debt. Mr Kumar said that the whole process got completed in 270 days from admission in NCLT. Creditors to also get upside from 12% equity stake now in strong hands.
The Tata Steel press release states that the investment from Tata Steel's subsidiary Bamnipal Steel (BNPL) in Bhushan Steel has been done through a combination of equity of Rs 158.89 crore and inter corporate loans of Rs 34,973.69 crore. Additionally, Rs 100 crore has been paid by BNPL to the financial creditors of Bhushan Steel as consideration for novation of remaining financial debt of Bhushan Steel. The deal is being financed through a combination of external bridge loan of Rs 16,500 crore availed by BNPL and balance amount through investment by Tata Steel in BNPL. The bridge loan availed by BNPL is expected to be replaced by debt raised by Bhushan Steel over time.