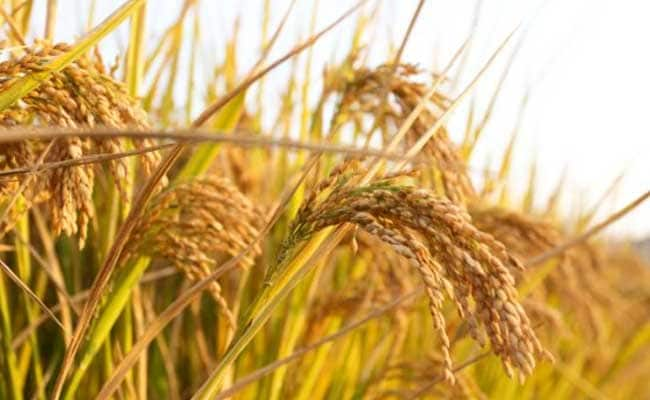 The government on Wednesday hiked the minimum support price (MSP) or purchase price for paddy crops up to Rs 200 per quintal as it looked to fulfill its poll promise to give farmers 50 per cent more rate than their cost of production. The decision, taken by the Union Cabinet headed by Prime Minister Narendra Modi, comes less than a year before the 2019 general election. An announcement to give farmers a price of 1.5 times of cost was made by Union Minister Arun Jaitley in Budget 2018 presented on February 1 this year.
The announcement of higher MSP coupled with the forecast of normal monsoon this year, could further boost foodgrains output. However, a higher support price could also fuel food inflation.
The Cabinet Committee on Economic Affairs (CCEA), in its meeting, approved the MSP of 14 Kharif (summer-sown) crops. According to sources, the MSP of paddy (common grade) has been increased by Rs 200 to Rs 1,750 per quintal, while that of Grade A variety by Rs 160 per quintal to Rs 1,750.
The MSP of paddy (common) was Rs 1,550 per quintal and Rs 1,590 per quintal for paddy (grade A) variety. The MSP of cotton (medium staple) has been increased to Rs 5,150 from Rs 4,020 and that of cotton (long staple) to Rs 5,450 from 4,320 per quintal.
In pulses, tur MSP has been raised to Rs 5,675 per quintal from Rs 5,450, and that of moong to Rs 6,975 per quintal from Rs 5,575. Urad MSP has been hiked to Rs 5,600 from Rs 5,400 per quintal. Hike in paddy MSP will increase the food subsidy bill by over Rs 11,000 crore based on procurement figure of the 2016-17 marketing year (October-September).
The Food Corporation of India (FCI), the government's nodal agency for procurement and distribution of foodgrains, buys wheat and rice from farmers at MSP and supplies the grains under the food security law.
Paddy is the main kharif (summer sown) crop, the sowing of which has already begun with the onset of southwest monsoon. Earlier, sources had said that the MSP rate proposed by the agriculture ministry is higher than the government's farm advisory body Commission for Agricultural Costs and Prices (CACP), considering growing farm distress because of a fall in prices of most crops, owing to bumper production.
India is estimated to have harvested a record foodgrains production at 279.51 million tonnes in the 2017-18 crop year (July-June) on all-time high output of rice, wheat, coarse cereals and pulses.