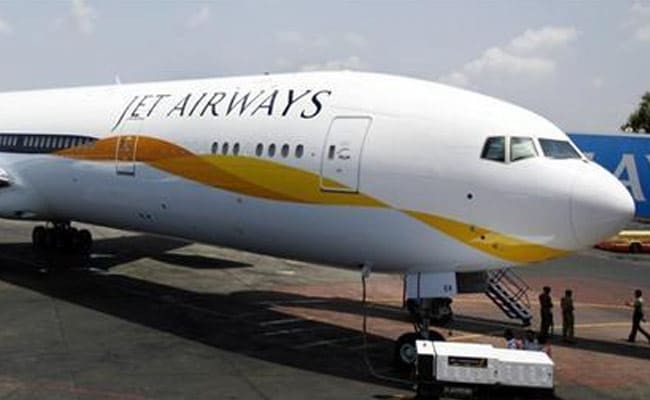 Come November 5, and Jet Airways will start its non-stop flights connecting Mumbai and Manchester, an important business centre of the UK. The new service is the first non-stop service connecting India, via its financial capital Mumbai with Manchester, the third largest city in the UK, Jet Airways said on Friday. Manchester will become the 21st international addition to Jet Airways' network and with the introduction of this new flight - the carrier's fifth non-stop service to/from the UK. Jet Airways' Mumba-Manchester flight will operate four days every week on Monday, Thursday, Saturday and Sunday.
Timings of Jet Airways' latest flight connecting Mumbai and Manchester
Jet Airways' flight 9W 130 will depart from Mumbai at 0230 hours (local time) and will arrive in Manchester's Terminal 2 at 0755 hours (local time). The return flight, 9W 129 will depart from Manchester at 0935 hours (local time) and arrive in Mumbai's Terminal 2 at 0040 hrs (local time), Jet Airways said in a press release.
Jet Airways' A330-200 aircraft with 254 seats, including 18 in premiere class, will operate on the Mumbai-Manchester route.
Jet Airway's domestic and international destinations that will be connected after Mumbai-Manchester flight service is launched
The launch of Jet Airways' Mumbai-Manchester flight will provide connectivity to domestic destinations to and from India which include Ahmedabad, Vadodara, Bhuj, Bhopal, Bengaluru, Kolkata, Coimbatore, Delhi, Goa, Hyderabad, Indore, Aurangabad, Jaipur, Chennai, Nagpur, Rajkot, Raipur, Udaipur, via the airline's hub, Mumbai.
Connections to beyond points on Jet Airways' international network such as Bangkok, Colombo, Hong Kong, Singapore, Dhaka, and Kathmandu will also be available.
Jet Airways' Mumbai-Manchester flight will complement its existing thrice daily, non-stop services between Mumbai - London Heathrow, and a daily service between Delhi - London Heathrow.
Facilities on-board Jet Airways' Mumbai-Manchester flight
Jet Airways' passengers on-board the Mumbai-Manchester flight will be offered audio-video programming comprising movies, popular TV shows and shorts, business news and audio compilations with the airline's Inflight Entertainment system - JetScreen.
Passengers will also be able to choose their preferred meal as part of the 'Dine Anytime' concept of Jet Airways.
Advantages of Jet Airways' Mumbai-Manchester flight
The new service between Mumbai and Manchester is expected to be of special significance to business travelers, as also for a significant diaspora of people, including a growing Indian community residing in and around Manchester.
"This route will deliver a major boost to businesses looking to export to the world's fastest-growing economy, as well as helping to attract Indian visitors and investors to the North (of UK)," said Manchester Airport CEO Andrew Cowan.
The new flight will enhance Jet Airways' cargo capacity by 15 tons from India to the UK and open a second important destination in the UK to shippers and exporters and manufacturers from India.
The opening up of Manchester route will enable the airline to offer a direct capacity from Mumbai and other stations in India for carriage of commodities such as perishables, pharmaceuticals, engineering goods, garments and fabrics, foodstuffs, as well as specialized medical equipment, among others.
Jet Airways currently operates flights to 65 destinations, including India and overseas. As of now, it has a fleet of 119 aircraft. It is a leading full service carrier in the booming
aviation sector
. On Thursday, a DGCA report stated that the domestic air passenger volume surged 26 per cent in April to 11.51 million over the year-ago period.
Recently, Jet Airways announced the launch of
new domestic routes
, the flight ticket prices for which start from Rs 967.
Meanwhile,
AirAsia
is offering flight tickets starting from Rs. 1,399 under its Mid Summer Sale offer.
Iceland-based carrier
Wow Air
recently announced fares stating from Rs 13,499 on key European and North American destinations, including New York.