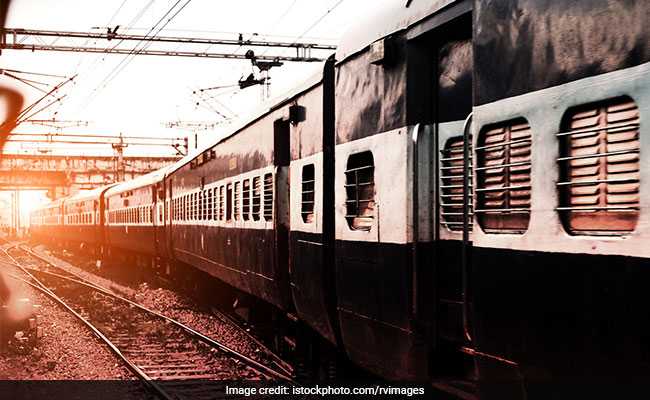 IRCTC (Indian Railway Catering and Tourism Corporation) Suvidha trains run on routes which have high demand and consumers are open to pay extra amount for a confirmed ticket. Suvidha trains were introduced by the Railway Ministry in 2015 to replace the premium trains and provide confirmed tickets to commuters. Indian Railways' Suvidha trains charges more than the usual trains running on the same routes, said IRCTC on its official website- irctc.co.in. According to IRCTC, Suvidha trains tickets can be booked online or offline through PRS (Passenger Reservation System) counters.
Key things to know about Indian Railways Suvidha trains:
Tickets are issued for confirmed and RAC (Reservation Against Cancellation) passenger's accommodation in IRCTC's Suvidha trains. However, waitlisted tickets can also be booked w.e.f. 14/01/2016. (Also read: IRCTC Rail Connect App: How To Book, Cancel Tickets Using This Android App)

The maximum advance reservation period for Suvidha trains is 120 days, said IRCTC.

No concession is applicable on these trains. Full adult fare is charged for all passengers irrespective of their age. Also Free passes/complimentary passes/warrant/concessional voucher etc, are not permitted in these trains, mentioned IRCTC on its website. (Also read: Indian Railways Vikalp Scheme For Waitlisted Passengers: Rules And Other Details)

Dynamic fare may be charged for confirm as well as RAC passengers.

The waitlisted ticket is charged at the value of the last ticket booked for that class, noted IRCTC. (Also read: IRCTC Tatkal Reservation: New Facility For Booking Train Tickets)

Modification/duplicate ticket/cluster bookings/BPT (Blank Paper Ticket) is not allowed in Indian Railways' Suvidha trains.

Only general quota booking is applicable in these trains.

Upgradation option is not applicable in these trains.

Passenger should produce one of the prescribed identity cards during journey for verification purpose for both e-ticket (online ticket) and PRS ticket.

There are no first AC/first class/executive class/general class/ 2nd sitting coach in the train composition of Suvidha Trains, further added IRCTC.

Refund rule is applicable as per normal refund rule in Suvidha trains.

In case of a train cancellation, for e-ticket full refund is granted automatically by the system.
Post a comment