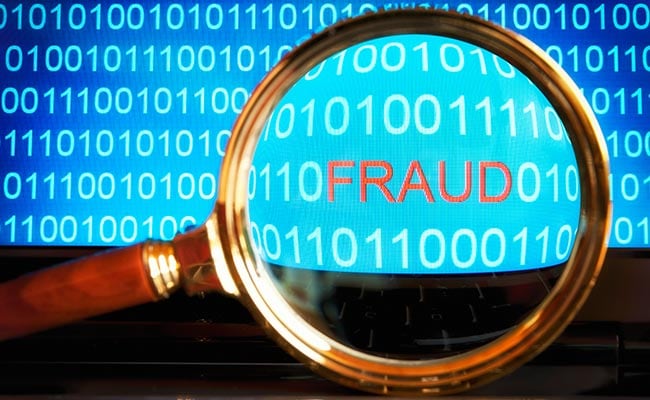 It has not been a good year for the banking sector. As top lenders of the country - SBI, PNB and Canara Bank - uncovered banking frauds, one after another, customers and investors lost their trust in financial institutions while the government and the central bank exchanged a war of words. The government asked the Reserve Bank of India to fulfil its duties as the top regulator while Governor Urjit Patel defended the central bank, saying the top bank has limited control over public sector banks. As of last September, state banks held about 87 per cent of the banking system's Rs 9.46 lakh crore of soured loans that are non-performing, restructured or rolled over.
As the financial year comes to a close on March 31, here is a recap and the latest updates on the five frauds detected in the banking sector:
In what has been dubbed as the biggest fraud in India's banking history, Punjab National Bank (PNB), the country's second-biggest state-run lender, said in February that it had been defrauded of about Rs 12,954 crore by celebrity jeweller Nirav Modi and his uncle Mehul Choksi, owner of Gitanjali Gems. The two jewellers allegedly raised credit from overseas banks based on fraudulent guarantees issued in collusion with rogue PNB staff. Mr Choksi and Mr Modi fled the country in January around a month before PNB filed its first complaint against them. The whereabouts of both the alleged fraudsters are unknown even as the government revoked their passports. (Also Read: RBI Bars Letters of Undertaking (LoUs). Five Things To Know)
As if the nearly Rs 13,000 crore fraud was not enough, PNB uncovered another credit-guarantee fraud at its Brady House, Mumbai, branch which is also at the centre of the Nirav Modi scam. The alleged embezzlement of around Rs 9 crore involved executives of a company called Chandri Paper and Allied Products, according to a complaint filed with the Central Bureau of Investigation (CBI). (Also Read: Banks Barred From Issuing Credit Guarantees After PNB Fraud - Latest Developments)
The largest lender of the country, State Bank of India (SBI) is at the forefront of an Rs 824.15-crore bank fraud involving Kanishk Gold Pvt Ltd. The Enforcement Directorate (ED) launched an investigation into the fraud, and searches were being conducted at the premises of company staffers, an ED official said. The CBI registered a case against Kanishk Gold, accusing it of defrauding a consortium of 14 banks led by SBI. The jewellery company had taken a loan of Rs 824.15 crore from the consortium and the loan account has turned bad.
State-run Canara Bank was also defrauded of about Rs 1 crore by one of its former chairmen. The CBI filed charges against the ex-chairman of Canara Bank and others over allegations that the officials helped a company defraud the bank of about Rs 1 crore taken in loans over four years ago. The CBI also said it had arrested seven people - including two former managers of SBI, a former manager of Canara Bank and directors of a Kolkata-based private company - in a separate "bank fraud" case of about Rs 15 crore.
In another case of banking fraud involving an amount of Rs 515 crore and a group of 10 banks including SBI, PNB and Canara Bank, the CBI arrested two directors of a company, RP Infosystems, over allegations that they had cheated the banks by using forged documents to raise credit and "siphoned off" funds. (With Agency Inputs)
Get the latest election news, live updates and election schedule for Lok Sabha Elections 2019 on ndtv.com/elections. Like us on Facebook or follow us on Twitter and Instagram for updates from each of the 543 parliamentary seats for the 2019 Indian general elections.