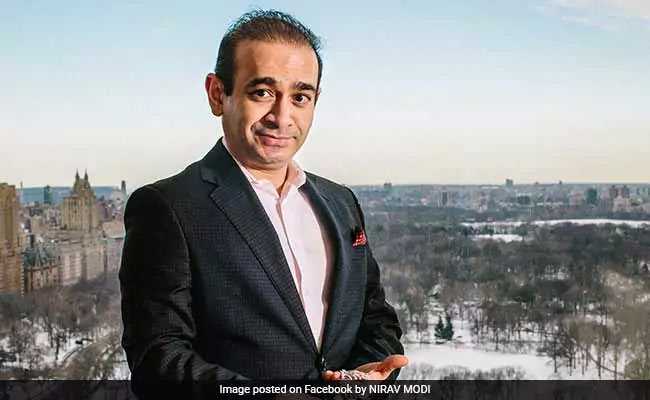 In a major clampdown on banks after the Punjab National Bank (PNB)-Nirav Modi case, the Reserve Bank of India (RBI) on Tuesday barred banks from issuing letters of undertaking (LoUs) even as fresh details emerged about possibly the biggest fraud in India's banking history. Besides, the government revealed on Tuesday that alleged fraudster Mr Modi, whose whereabouts are not known, got 1,213 fraudulent guarantees in six years. Separately, the government also asked banks to 'name and shame' wilful defaulters publicly. Meanwhile, the National Stock Exchange (NSE) levied penalties on 24 firms, including on Gitanjali Gems - owned by Mr Modi's uncle Mehul Choksi - for failing to file financial results.
Here are the 10 latest developments in PNB-Nirav Modi-Mehul Choksi fraud case:
The RBI said the decision to discontinue the practice of LoUs and Letters of Comfort (LoCs) for trade finance comes into force with immediate effect. "On a review of the extant guidelines, it has been decided to discontinue the practice of issuance of LoUs/ LoCs for Trade Credits for imports into India by AD Category I banks with immediate effect," the central bank said in a notification.
Mr Modi obtained his first fraudulent guarantee from PNB's Brady House branch in Mumbai on March 10, 2011 and managed to get 1,212 more such guarantees over the next 74 months, Finance Minister Arun Jaitley said.
Companies linked to Mr Modi obtained LoUs, which were used to get loans from overseas branches of Indian banks, up to five guarantees on a single day, with the help of rouge employees of the country's second biggest state-run bank. In a written reply to a question in the Rajya Sabha, Mr Jaitley said the last fraudulent LoU was issued on May 23, 2017.
During these six years, 53 genuine (non-fraudulent) LoUs were also issued to the Nirav Modi Group - the first being on March 5, 2011 and last on November 6, 2017, he said.
The Central Bureau of Investigation on Tuesday told a Mumbai court that it has added the charge of 'criminal breach of trust' in the case related to Mr Choksi's firms, according to a report by news agency Press Trust of India (PTI). The maximum punishment for the offence under section 409 of the IPC (criminal breach of trust by public servant, or by banker, merchant or agent) is life imprisonment.
In a court filing on Tuesday, police said PNB had filed a new complaint alleging it had been defrauded of an additional Rs 9,542 crore by the Gitanjali group of jewellery companies, according to a report by news agency Reuters. (Also Read: Before Current Scam PNB Lost Rs. 2,800 Crore In 158 Cases In 2016-17)
NSE has levied penalties on as many as 24 companies including scam-hit Gitanjali Gems for failure to file financial results for quarter-ended December 31. NSE will initiate further regulatory action on the companies, which could include suspension if they do not comply with the requirement to file quarterly financial results.
The Economic Times daily, citing unnamed sources, reported earlier on Tuesday that PNB would honour claims by peer banks that issued credit to the jewellers, but with a few caveats. (Also Read: State-Run Bank Stocks Rise On PNB Compensation Hopes)
Tightening the noose around wilful defaulters, the government has asked banks to 'name and shame' such borrowers by publishing their photographs and other details in newspapers. The finance ministry has written a letter to all state-run banks directing them to take board approvals for publication of photographs of such defaulters.
Companies linked to the duo defrauded PNB to the tune of Rs 13,600 crore. Mr Choksi's Gitanjali Group defrauded Rs 7,080.86 crore while the rest is attributed to companies of Mr Modi, according to PTI. (With Agency Inputs)
Get the latest election news, live updates and election schedule for Lok Sabha Elections 2019 on ndtv.com/elections. Like us on Facebook or follow us on Twitter and Instagram for updates from each of the 543 parliamentary seats for the 2019 Indian general elections.