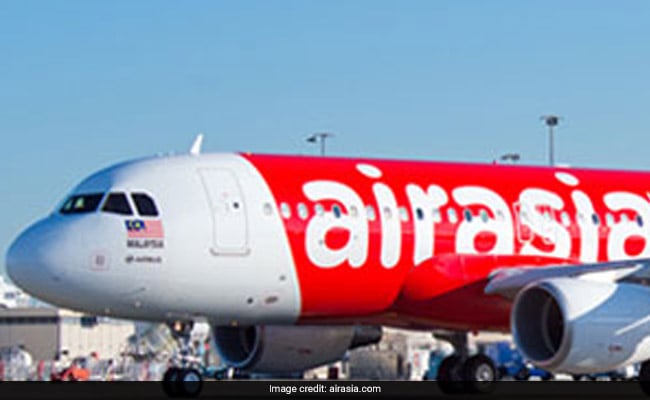 AirAsia India
has come up with a discount scheme and is offering domestic flight tickets starting at Rs. 999. Under its offer,
AirAsia India is
offering flights from a host of cities such as Bhubaneswar, Bengaluru, Kolkata, Ranchi, Kochi and Guwahati, according to the airline's website - airasia.com. Customers need to book their tickets before May 27 in order to avail AirAsia India's discount. The travel period of the offer starts on November 1, 2018 and ends on August 13, 2019.
(Discount offer is only available for online bookings at airasia.com)
Under the offer, AirAsia is offering flights from Kochi to Bengaluru priced at Rs 999 and to Hyderabad at Rs 1,699. Tickets from Bhubaneswar to Kolkata are priced from Rs. 1,199. From Guwahati to Kolkata and Delhi, flights tickets are priced from Rs. 1,699 and Rs. 2,499, respectively. Similarly, from Bengaluru, AirAsia India is offering flight tickets from Rs. 1,099 to Hyderabad, Rs 999 to Chennai and Rs 2,499 to Jaipur. Tickets are also available from Srinagar to Delhi from Rs 1,699.
Here are some other things to know about AirAsia India's discount offer:
1. A non-refundable processing fee is applicable for payments via credit, debit or charge card under AirAsia India's offer, the airline said on its website.
2. Seats are limited and may not be available on all flights and AirAsia's offer is valid for new purchases only.
3. All fares are quoted for single journey (one-way) only.
4. Customers are not eligible for refunds once the payment has been made.
5. The discount offer is only available for online bookings on airasia.com.
Discounts on flight tickets from AirAsia India come on the onset of summer vacations. Many airlines are offering flight tickets at attractive fares to lure customers.